249 at 19th March 2018
St George's House, Windsor Castle
We are delighted to set out below summary profiles of our Leadership Fellows (in alphabetical order, by surname):
ABASSI, Kamran
Managing Director of Care 4 Children, specialist residential care, education and fostering for the most traumatised children
Appointed 2015.  Previously National Operations Director, Advanced Childcare Group (12 years), winner of 48+ Ofsted Outstanding Provider Awards, Criminal Justice Development Officer, Pakistani Resource Centre (4 years)
ACHONG, Troy
Vice-President, Fox Entertainment Group, operating through film, TV, broadcast and cable and based in Los Angeles, California
Appointed 2013. Considerable experience in organisational effectiveness, change management, the development of high potentials, curriculum design and programme implementation. Previously Director of Training and Development, Oakwood Worldwide
ADDARII, Filippo
Co-founder and Equity Partner (from Jan 18) of The Impact Alliance Fund, private equity fund with impact across Europe
Also co-founder and CEO, PlusValue, designing and implementing innovative business strategies; Board member, Nethical, leading Italian company in ICT; previously International Director, The Young Foundation
ADENAIKE, Magdalene
Founder/CEO, Music Relief, music as therapy workshops transforming the lives of young people
Award-winning entrepreneur, transformation expert, inspirational speaker, author and women coach. Expert in youth crime reduction. Fellow of the Royal Society of Arts
AHMED, Saeeda
Director, Education Partnerships UK, providing British qualifications, accreditation and knowledge solutions
Also Country Director, Aladdin Street UK, Higher and Further Education Ambassador; Member of 2% Club, Fellow of School for Social Entrepreneurs and Millennium Award Winner 
AKINSANYA, Elsie
Managing Director, Citi, global bank providing the full range of financial services
Previous leadership and career roles in Citi. HR experience in other organisations (Fidelity, IPSOS, Quintiles, KingsFund). Fellow of the CIPD
AMESU, Sharon
Director, Life in Colour, personal development consultancy
Established the business in 2014 after 15+ years as a Criminal Barrister. A proven communicator, now developing a range of communication and empowerment programmes within the business and education sectors
ANDREWS, Sue
Director of Human Resources and Organisational Development, Somerset Care, one of the major care providers in Southern England
Appointed 2015.  Previously Group Head of HR and Training.  Also a Director of Acacia Training & Development and a member of the National Care Forum
ANTROBUS, Simon
Chief Executive, BBC Children in Need, making a difference to the lives of disadvantaged children in communities across the UK
Previously CEO/ Director/ Chair roles with Addaction, Ambition, Parkinson's Disease Society, Centre for Social Justice. NED Community Alcohol Partnerships, Re-Source Kernow
ASHBY, Cheri
Group Executive Director, Activate Learning Group, a pioneering international education group
Appointed 2016. Head of City of Oxford College; Head of Lifeskills Faculty and A-levels & Business Faculty; Ofsted Inspector.  Winner of three national Beacon awards (two in 2016)
BAKER, Helen
Chair, Dimensions UK, one of the country's largest not-for-profits supporting people with learning disabilities and autism
Appointed 2013. Also Co-Founder/ Chair Charityworks; Trustee The Association of Chairs. Previous Board roles include NHS Trusts and Government arms length bodies
BAKER, Paul
Deputy Director of Communities, MTCnovo and London CRC Probation, reducing reoffending in the UK
Leading expert in the field of the prison service and offender management. Experience with HM Prison Service and the National Offender Management Service
BALFOUR, Andrew
CEO, Tavistock Relationships, a leading charity supporting couples, individuals and families
Appointed 2016. Internationally renowned for developing advanced practice, training and research in innovative approaches towards relationship counselling and couples therapy. Previously Director of Clinical Services
BARKER, William
Head of National Cyber Security Programme - Local, Department for Communities and Local Government
Appointed 2015.  Over 25 years experience working across Whitehall on public service reform, digital and cyber agendas.  Visiting Fellow of Brunel University
BARNES, Alison
CEO, New Forest National Park Authority, conserving and enhancing the natural beauty, wildlife and cultural heritage of the National Park
Previously Director, Natural England; led local biodiversity policy within Defra; Head of Advocacy, English Nature. Board member, Business South; SE Forestry. Landscape Institute and RSA Fellow
BARROW, Jennifer
Head of Corporate Responsibility, Financial Conduct Authority, regulating financial services to ensure consumers get a fair deal
Previously with Baker & McKenzie, special interests in corporate social responsibility, creating diverse and inclusive cultures, employee engagement, and change management
BEATSON, Sam
Director of Economic Consulting, Quantisi Ltd & Chairman, Smart Societies Ltd
Appointed 2015. Fellow at King's College London. Visiting scholar of St John's College, University of Hong Kong. Quantisi Ltd fintech/hedge fund startup CEO
BELL, Stephen
Chief Executive, Changing Lives, providing specialist support for thousands of vulnerable people and their families
Appointed 2001, CEO Cyrenians, trading as Changing Lives.  Awarded OBE for services to homeless people, Sieff Award, business support for communities, Voluntary Sector Entrepreneur of the year
BERGER, Marla
Co-owner, Addison Taylor Fine Jewellery and Tree of Life Movement, based in Scottsdale, Arizona
To unify mankind through a global spiritual awakening ignited by the realization of the power held by human intention. Chief of Marketing Relations
BERGER, Scott
Co-owner of Addison Taylor Fine Jewellery and Tree of Life Movement
To unify mankind through a global spiritual awakening ignited by the realization of the power held by human intention. Master artist and designer
BERRY, Annabel
CEO Sapphire, Cyber Security Specialists
With 20 years experience in the cyber security industry, Annabel has recently been recognised as one of the most influential women in the UK IT channel
BLACKMAN, Roger
Chief Executive, The Reasons Why Foundation, supporting people with convictions across London
Leading mentoring service encouraging positive, sustainable change. Previously advisor for the Online Youth Mentoring Intervention 'GamePlan'. Designed the first social media campaign for St Giles Trust
BLEAKLEY, Tracey
Chief Executive, Hospice UK, a national charity supporting hospice care
Appointed 2016.  Also Board member, The Insolvency Service, the Money Advice Trust and Mid-Bedfordshire Citizens Advice Bureau.  Previously CEO, Association of Police & Crime Commissioners
BLYTHE, Chris
Chief Executive, Chartered Institute of Building (CIOB)
Appointed 2000.  Also Honorary Fellow of the University College of Estate Management.  Previously Chief Executive, North & Mid Cheshire Training and Enterprise Council.  Awarded OBE in 2017
BOTT, David
Principal Fellow, Warwick Manufacturing Group, University of Warwick, supporting companies extract value from academic research
Also NED, Oxford Advanced Surfaces; Chairman, Oxford Biomaterials; previously Director of Innovation Programmes, Technology Strategy Board; Director of Group Technology, ICI; Executive in Courtaulds and BP
BRAWN, Miranda (Dr)
Founder and CEO, The Miranda Brawn Diversity Leadership Foundation, helping future leaders and increasing global diversity and equality
Multi-award-winning and internationally honoured senior international barrister, finance and diversity executive. Frequent expert appearances in the media. International Public Speaker
BRITTON, Paul
CEO, Thames Valley Chamber of Commerce, leading voice of micro to multinational business, locally, nationally, globally
Range of previous roles within the Chamber, special interest in Inward Investment, worked with top corporates to establish the Thames Valley Inward Investment Portal
BURKE-HAMILTON, Roger
Non-Executive Director CS Transform Ltd, an authority on internationally recognised transformation standards for Smart Cities
Appointed 2014. Mentor to entrepreneurs developing innovations to improve citizens' quality of life.  Previously Deputy Director at the Cabinet Office and Department for Work and Pensions
BURRAS, Stephanie
Chief Executive at Ahead Partnership, a social enterprise company working with the private sector to improve society and boost the economy
Founded in 2006.   Helped 150,00 people connect to opportunity.  Partner, Goldman Sachs global entrepreneurship programme.  Board Member, Leeds Local Enterprise Partnership and University Business School.  CBE 2014
BURTON, Theresa
CEO, Trillion Fund, a renewable energy investment platform, also offering white-label services for peer-to-peer lending and crowdfunding
Peer-to-peer / Crowdfunding advisor and consultant. Co-founder Fundit.Buzz, various roles with Swiss Re. Founder of UK Crowdfunding Association. Sloan Fellow, MBA/MSc London Business School
BUTSANA-SITA, Beatrice
Managing Director, Managed Networking Solutions, Capita, managed connectivity solutions, unified communications and professional service
Award-winning international leader and entrepreneur in the field of telecommunications. NED Axelos. Previous senior roles with BT, KPMG, NED NHS. 100 Women to Watch
CAMPBELL, Dominic
Founder and Managing Director, FutureGov, designing public services for the digital age
Founded 2008.  Digital government entrepreneur with a background in technology-led organisation design and transformation. Previously Head of Organisational Strategy, London Borough of Barnet
CARNEY, Kate
Founder, YouinMind, a national mental health platform connecting mental health services to those who need them 
CEO and Chief Pattern Maker, Stitch Ltd, a research and marketing agency. Associate, Ruby Star Associates, extensive experience of brands, marketing and research with top corporates
CASTELL, Tanya
Chief Executive Officer, Changing the Chemistry, charity increasing boards' diversity of thought to improve effectiveness
Also Independent NED, Faster Payments Scheme Limited; Institute and Faculty of Actuaries (Chair, Quality Assurance); Governor, Fettes College; Vice Chair, Scottish Canals. Awarded MBE in 2017
CHAMP, Lianna
Director, Champ Funeral Services, leading independent funeral service in Lancashire. Author, 'How to Grieve Like a Champ'
Award-winning family business founded in 1985. Civil Funeral Minister, Certified Grief Recovery Specialist, Support for the East Lancashire Hospice. Inspiring Women Award 2011
CHARLES, Julie Jaye
CEO and Founder, Equalities National Council 
Founded 1997.  30 years experience in equality, diversity and human rights. An international entrepreneur, adviser to Government Ministers and Departments and winner of many awards
CHRISTIE, Iain
Barrister, Mediator, Facilitator, Coach and Actor
Secretary, Civil Mediation Council; Director IMPRESS, Independent Press Monitor; Trustee NZ-UK Link Foundation; Associate Member, 4-5 Gray's Inn Square chambers. Previously legal adviser, Foreign & Commonwealth Office
CLANCY, Emma
Chief Executive Officer, Certsure, professional services & certification for the building sector
Appointed 2010.  Proven corporate leader and communicator.  Well known throughout the industry for her support for diversity and consumer rights
CLARKE, David
Co-Founder and Chief Executive of Synaptica, an innovation leader in knowledge organisation and semantic discovery solutions
FRSA 1989. Co-founded Synaptica 1995; currently leading business strategy and R&D. Global Knowledge Management Congress Leadership Award 2016. Open data advocate. Founded Post-Truth Forum 2017
CLEMENTS, Helen
Founder, Where There's Smoke, innovation consultancy of hybrid thinkers focused on growth
International experience in a very wide range of sectors, previous roles in consumer brands and advertising
COLE, Andy
Chief Executive, The Royal Star & Garter Homes, military charity providing nursing and dementia care to the ex-Service community
Trustee, National Care Forum. Chair, Care Cluster, Confederation of Service Charities. Previously CEO Bliss premature baby charity; Leonard Cheshire Disability, British Film Institute, Warwick MBA. OBE
COLE, Chris
Chair of Trustees, Gilead Foundation Charity, rehabilitation centre for those exiting a life of addiction
Founder and Director, Cross Rhythms (Christian radio) and Cornerstone Vision, a publishing, sales & marketing company based in Plymouth. Also Trustee, God TV since 2015
CONFUE, Phil
Chief Executive of Cornwall Partnership NHS Foundation Trust, providing mental and physical health services across Cornwall and the Isles of Scilly
Appointed in 2010.  Previously Director of Consulting, Tribal Group, Director, Mental Health and Learning Disability, Plymouth Primary Care Trust.  Longstanding expert in mental health issues
COOK, Tessa
Co-Founder & CEO, OLIO, The Food Sharing Revolution
App tackling the problem of food waste globally. Also Board Member Contentive (B2B media), & previously Managing Director in media (Emap), retail (Dyson) and financial services (Wonga)
COOKE, Tony
Chief Executive Officer and Co-founder, One Planet Education Networks (OPEN), launched in 2017
A specialist in corporate entrepreneurship and innovation. Also Co-Founder & Director at VEX Ventures and previously Director at Sodexo. Fellow, Royal Geographical Society & RSA
CRAVEN, Patrick
Director of Quality, Policy and Stakeholder Engagement, City and Guilds
Appointed 2014. Previously Director of Assessment Policy, Research and Compliance.  Previously Editor-in-Chief, International Journal for eAssessment and Assessment Functions Lead for Cambridge Assessment
CRAWLEY, Sarah
Chief Executive, Initiative for Social Entrepreneurs (iSE), a leading social enterprise development organisation
Appointed 2004.  Chair Birmingham & Solihull Social Economy Consortium CIC. Social enterprise innovator, visiting Industrial Fellow, Aston University. Previously Director, Upcycle CIC and Buy for Good CIC
CURSON, Judy
Deputy Director Workforce, Public Health England, Acting National Workforce Development Lead
Public health doctor, previous leadership roles in local and national organisations including board level.  Expertise in workforce planning and development, coaching and mentoring, medical revalidation
CUSHION, Nigel
Founder and Chairman, Nelsonspirit, a social impact business supporting and developing leaders
Founded 2008. An international thought leader in leadership development.  Also Chairman of award-winning manufacturer Frank Dale Foods, and Chair/Non-Exec/Trustee of other businesses & charities
D'INVERNO, Mark
Professor of Computer Science, Goldsmiths, University of London
Appointed 2006.  Also Pro-Warden International and formerly Pro-Warden Research and Enterprise. Principal Investigator for a range of interdisciplinary research projects. Previously Head of Department of Computing
DADDS, Martyn
Managing Director International at the Crisis Prevention Institute, providing workplace training in behaviour management for 1.2 million+ professionals worldwide every year
Appointed 2012. Also host of Restraint Reduction Network, NED of international company The Real Potential, previously MD of RR Donnelley, an $11.6 billion Fortune 250 global organisation
DAHDI, Jeremy
Commercial Finance Director, City & Guilds, a global leader in skills development
Appointed 2016.  Responsible for driving commercial performance globally.  Previously Director of Finance, Pearson plc and Head of Finance at both the Financial Times and The Guardian
DALY, Sarah
Director Strategic Sustainability and Partnerships, Sustainable Homes Ltd.
Sustainable business development professional, background in international senior management, NED and company ownership. Also voluntary trustee and mentor roles, lobbyist, author, and speaker
DARSCH, Lisa
Nurse Entrepreneur, faculty member of Shenandoah University, working with organizations focusing on nursing issues and education globally
Member of the International Society for Telemedicine and eHealth, Volunteer for International Council of Nurses, Faculty preceptor to World Health Assembly annually, Senior Clinical advisor to multi-national corporations
DAVE, Subash
Founder and President, AGORA EDGE, a soft goods manufacturer based in St Petersburg, Florida, USA
Founded AGORA in 1985. An industrial engineer leading his manufacturing business with "an outside edge", through rapid growth in an evermore global market
DAVIES, Mark
Group Communications, Brand and Corporate Affairs Director, The Post Office
A communications professional at the forefront of The Post Office's transformation. Previously with Rethink, Ministry of Justice, Foreign Office, BBC News and CNN
DAVIES, Sharon
Deputy Chief Executive at Young Enterprise, equipping young people to discover, develop and celebrate their skills and potential
Background in not for profit youth sector with experience covering negotiation, change management, culture and strategy. Passionate advocate of opportunities for young people, MBA qualified
DAVIS, Cynthia V
CEO & Co-founder, BAME Recruitment, dedicated to achieving highly effective diverse candidate attraction and strategies in leadership roles
Founded 2015.  Diversity & Inclusion strategist, motivational speaker and winner, Rising Stars Entrepreneur 2017. Professional Business Woman of the Year 2016. Previously cross-sector Talent Acquisition Manager
DAVIS, Mark
Dean of the College of Liberal Arts and Director of International Programmes, the University of West Alabama
Also former Chairperson of the Department of Behavioural Sciences, with special expertise in the psychology of emotion, learning and motivation, and intergroup relations
DAVIS, Miles
Dean of the Harry F. Byrd, Jr., School of Business and Professor of Management, Shenandoah University, Winchester, Virginia, USA
Appointed Business School CEO in 2012; also Coach to the Global Good Fund, a leadership development enterprise for social entrepreneurs. Previously Director, Institute for Entrepreneurship
DAWE, Mark
Chief Executive, Association of Employment and Learning Providers, representing providers of learning training and assessment particularly in the workplace
Appointed 2016.  Previously Chief Executive, OCR leading UK exam board. Principal, Oaklands College and Deputy Director, DfES. Chartered accountant
DE CLOSSET, Emma
Chief of Staff, National Citizen Service, supporting young people's transition to adulthood through personal social development
Appointed 2017. Previously Director of Strategy, NCS; Consultant at the Boston Consulting Group in New York; Policy Advisor in 10 Downing Street; Consultant, House of Commons
DEVOY, Paul
Chief Executive, Investors in People, a Community Interest Company enabling organisations to succeed by realising the potential of their people
Appointed 2017 after leading the buy-out of IIP in 2016 as Head of IIP in a government agency.  Previously Head of Change Management, Scottish Prison Service
DHADLEY, Sunny
Director and Founder, The Recovery Foundation CIC, assisting the process of overcoming addiction
Founded 2013.  Also award winning leader of Service User Involvement Team (including 2014 Queen's Award for Voluntary Service), Chartered Manager of the year 2015 & RSA Fellow
DIBLEY, Diane
Managing Director, Services & Member Experience, British Quality Foundation, the premier organisation representing excellence and performance improvement in the UK
Appointed 2015.  Responsible for strategy and service delivery.  Excellence Assessor and Validator for past 20 years; helping organisations across sectors achieve sustained outstanding performance
DICKETTS, Sally
Group Chief Executive, Activate Learning Group, a pioneering international education group
Appointed as Group CEO in 2013 having been a college Principal since 1996. A national thought leader in education and Chair of the Women's Leadership Network
DONNELLY, Kirstie
Managing Director, City & Guilds, a global leader in skills development
Appointed 2011, now heading up a global team.  Leading expert on apprenticeships.  Previously Director at learndirect where she helped to shape national policy around e-learning
DONNELLY, Tina
Director, Royal College of Nursing, Wales
Appointed 2004.  Previously CO/ Colonel, Welsh Field Hospital, Director, Healthcare Quality Improvement Partnership,  Fellow, University of South Wales, Deputy Lieutenant, Mid Glamorgan, Fellow, RCN, Awarded CBE 2015
DREW, Linda (Professor)
Director and Chief Executive, Ravensbourne, a world-class specialist higher education institution
Appointed 2015. Governor of Stationers' Crown Woods Academy. Previously Chair of Council for Higher Education in Art & Design 2012-2015
DRUMMOND, Steve
Managing Director, Bainton Capital Partners: pushing the boundaries for renewable energy
Thought-leadership, finance and engineering for new and complex renewable energy technology applications, especially community energy, energy from waste, and Cuba
DUFFIN, Tony
CEO, Ana Liffey Drug Project, national "Low Threshold – Harm Reduction" service
Appointed 2005. 25 years' experience of designing and delivering innovative health services to vulnerable people with complex and multiple needs.  Also, expert on drug policy
DUNCAN, Graeme
Founder and CEO of Right to Succeed, a charity seeking to develop, pilot and scale collaborative solutions to educational inequality
Also currently Entrepreneur In Residence for Teach First, previously Entrepreneur in Residence for NESTA, Associate Director of Teach First and Head of Maths in a school
EDGAR, James
Chief Talent Officer, Market Development, Wavemaker, marketing and advertising media, content technology
HR leader, Executive Coach. Charity Trustee, Working With Men. Previous senior roles in top corporates including CDC, Barclaycard, Citi, Ford. MBA University of Warwick
EDWARDS, Jennifer
Change Manager, River Island, delivering change and analysis for IT transformation for the global retail brand 
Experience in multiple roles within the aviation industry including British Airways and Emirates. Focused on communications strategies for BA. Enthusiastic linguist and international in outlook. MCIPR
EDWARDS, Jenny
International thought leader on mental health issues 
Former CEO, Mental Health Foundation.  Previously Chief Executive, Homeless Link and Director, National Campaign for the Arts. Fellow of the Royal Society of Arts. CBE
EGLIN, Stuart (Professor)
Chief Executive, NHS R&D North-West, leading on strategic development of R&D for the North-West region of the NHS
Appointed 2013.  Also Honorary Visiting Professor, University of Liverpool, founder of North-West People in Research Forum, author of "Values Count", Executive Coach
EMERY, Mark
Partner, employment law specialist, Freeths LLP, providing policies, advice and litigation expertise on all employment matters
Employment Tribunal Judge in Wales, independently ranked expert employment lawyer, public speaker, member of the Thames Valley Chamber of Commerce, Committee Member Oxford CIPD
ERRILL WOLTHOORN, Christel
Director, Business Experience Consulting, EPAM Systems, global product development and digital engineering services
Previously with KPMG UK and  Deloitte UK. Specialist in culture change, design thinking, innovation, experience design, digital transformation and internal communication
FATHERS, Dean
Chair, Nottinghamshire Healthcare NHS Foundation Trust
Non-Executive Director of Parliamentary and Health Service Ombudsman, and Higos Insurance; Board Member of NHS East Midlands Leadership Academy, Portland College and Greater Lincolnshire Economic Partnership
FLANDERS, Nikki
Chief Operating Officer, Opus Energy, the largest non-domestic UK energy company outside the Big Six
Appointed 2017. Full business and P&L responsibility. Previously General Manager, O2 (Telefonica UK); Managing Director, O2 Health; NED, O2 Money. Formerly Director at Centrica and WHSmith
FOISTER, Amanda
Founder and Chief Executive, Adventure Learning Charity, running outdoor activity centres in the South East of England
Director of Gerutha, an organisation that provides operational support to charities; Trustee of various charities, awarded OBE in December 2016 for services to young people
FOREMAN, Esther
Director and Founder, The Social Change Agency, building movements to create social impact
Appointed 2013. Trustee, MS Society, Previously Do-It.org,  Young Foundation Fellow; 2011 Clore Social Fellow; 2014 Fellow, School of Social Entrepreneurs and 2013 Winston Churchill Fellow
FORSYTH, Helen
Chief Executive, Berwickshire Housing Association, housing, community projects and social enterprise
Appointed 2007.  An experienced leader of not for profit organisations.  Board member of Resilient Scotland which helps fund social enterprises.  Previously Scottish Committee Member on Big Lottery Fund
FOSTER, Peter
CEO, Danziger Watches, watch brand and social enterprise combined
Founded 2013.  Previously Corporate Affairs & Brand Director, Friends Life Group, following various European and UK leadership roles in marketing and corporate affairs
FRANCIS, Ian
Director of Learning and Leadership Development, Milton Keynes College
Appointed 2017. Previously, Group Executive Director, Activate Learning; Principal, City of Oxford College and Vice Principal, Oxford and Cherwell Valley College
FRANCKE, Ann
CEO, Chartered Management Institute (CMI), professional body for management and leaders, improving managers' skills and growing the number of qualified managers
Award-winning leader and author with expertise on gender balance. Previous leadership roles in top corporates. FTSE top 100 women to watch 2015
FROST, Jane
Chief Executive, The Market Research Society, UK regulator and the world's leading research association
Vice- Chair, Fairtrade Foundation; Trustee, Lowry Centre; various advisory boards. Over 150 awards for advertising and design in a career spanning government, BBC, Shell, Unilever. Awarded CBE 2011
GARAD, Alaa
Chairman, Egyptian Association for Learning
Appointed 2015.  Also Senior Teaching Fellow, Portsmouth Business School. Previously CEO, Investors in People in the MENA Region and Director, Emirates College of Technology, UAE
GARDINER, Debbie
Executive Chair, Qube Learning, a training provider specialising in Apprenticeships, Traineeships and pre-employment in the service sector
Leadership roles in Qube since 2000, Director, Association of Employer and Learning Providers, Campaigns Ambassador, Cancer Research UK. Previously Sainsbury's. MBE for services to apprenticeships and charity
GASTON, Mike
CEO and Principal, South Downs and Havant Colleges
Appointed CEO of South Downs in 2015. Now leading the merger process with Havant college.  Over 25 years' experience in both Further and Higher Education
GEMMELL, Alan
British diplomat and Director of the British Council in India, creating long-lasting connections through culture, education and the English language
Appointed 2016. Founder and Director of fiveFilms4freedom – the world's first online LGBT film festival. Previously Director, Israel, Deputy Director, Mexico. Appointed OBE for services to Arts and Science
GIBBINS-KLEIN, Mindy
Award-winning author and professional speaker on Thought Leadership
Founder and Director, REAL Thought Leaders, The Book Midwife® (international book coaching company) and Panoma Press (business book publisher), previously marketing director for Riversoft and Nortel Networks
GILBERTSON, Bob
President and Chief Executive, YMCA of Greater Seattle
Appointed in 2007.  A leading advocate of change in city communities, notably through the Violence Prevention Initiative now being widely replicated across American cities
GILTHORPE, Emma
Executive Director Expansion, Heathrow
Appointed January 2017. Also Non-Executive Director, South East Water. Previously Regulatory then Strategy Director, Heathrow; Group Director, Industry Policy & Regulation, BT; Cable and Wireless
GOLD, David
Director of Public Affairs & Policy, Royal Mail Group, one of the UK's largest employers
Appointed 2010, and leading the Group's public affairs and policy team. Also Board Member of graphic communications body Two Sides and Ambassador for Children's Air Ambulance
GOLSHAN, Tara
Executive Director of Education at the Jane Goodall Institute
Appointed 2006, and developed the global humanitarian and education programme Roots & Shoots. Previously Head of Education at ProShare and Senior Manager, Financial Times Business
GONZALEZ, Marcela
Managing Director, Euronet Payment Services, Ria Financial, one of the largest money transfer companies worldwide
Ria Financial for over 12 years, Chartered Director IoD, previous leadership roles in other financial institutions. Professor of Business Administration and Leadership, Cali, Colombia
GOOM, Nichola
Managing Director, You're the Boss, resources for people looking for, or providing, care and support
Also Director of Conict since April 2010, providing support to the housing, care and support sectors; previously charity CEO and Trustee, and NHS Trust Governor
GOULET, Bruno
President and CEO of Biztree in Quebec, Canada, developing and marketing productivity software for entrepreneurs and small businesses
Serial internet entrepreneur working to create leading brands.  Founded Mankind Foundation and Mankind Ventures, a business incubator and seed investment fund in 2016
GRAY, Jean
Operations Director, Berwickshire Housing Association
Appointed 2008.  A highly innovative leader responsible for more than 100 staff.  Chair of the Scottish Borders Housing Hub and a range of multi-agency bodies
GREGORY, Amanda
Partner, EMS Global (based in Bahrain), specialist consultancy working in the Higher Education market
Appointed 2011, career spanning over 30 years in Higher Education. Also Director, ASG Education Consulting. Previously Education Marketing Solutions; Founding Partner & Director, Edintell
GRENVILLE-JONES, Bernard
Group Executive Director, Innovation and Development, Activate Learning Group
Appointed 2015.  Previously Co-Founder and Director for 22 years of an award-winning financial services consultancy, OAC plc.  Also Chair/ Vice-Chair/ Non-Exec Director of charitable & business Boards
HACKLING, Ceri-Jane
Founder and Director, Cerub PR, specialists in thought leadership
Award-winning leader in the field of public relations. Specialist in PR strategy and reputation management. Employer of the year 2012, Entrepreneur of the Year 2011
HALLAM, Susan
Managing Director, Hallam Internet, leading more than 50 digital marketers serving FTSE 100 clients across the UK and worldwide
Award-winning digital marketing consultant, strategist, and public speaker. Leading influencer in the digital world. Fellow of the IDM, Freeman of the City of London. MBE
HALLÉ, Athol
Chief Executive of the Trust for Developing Communities, improving lives through community development work in Brighton and Hove
Appointed 2017 after 11 years as CEO of Groundswell ("out of homelessness").  Previously Cardboard Citizens and Amnesty International UK. Winner of Kings Fund IMPACT Award 2016
HAMMOND, Lisa
CEO, Centrix Software, a leading provider of workspace computing solutions, a Red Herring Top 100 Global Company
Author, public speaker on IT services and business. Highly Commended Woman of the Year (SME) 2014. Harvard Business Schools Alumna
HARBORD, Clare
Director of Corporate Affairs, Drax Power Ltd
Appointed 2017.  Previously Director of Corporate Affairs, Heathrow Airport and Director of Communications for the UK Ministry of Justice.  Fellow of the Chartered Institute of Public Relations
HARRIS, Claudia
Chief Executive, The Careers & Enterprise Company, the government-backed organisation preparing young people for the world of work
Appointed 2015.  Also Board member of the 30% Club. Previously a partner of McKinsey & Company and part of the Prime Minister's Delivery Unit
HARRISON, Michelle
Global CEO, WPP Government Practice. Global CEO (WPP) Kantar Public, a global consultancy and research business for public policy
NED and honorary appointments in the public, voluntary and academic sectors, eg NESTA. Female FTSE 250 Board Report 'Woman to Watch' (2015)
HARRISON, Paul
Founder and Director of iEd and CEO of the Learning Link Trust and Multi Academy Trust
iEd (UK) Ltd, (founded in 2013), transforming education through innovation, inspiration and intelligence, creator of the 4MAT Performance Canvas and International Lead in Accountability for Improvement
HAY, Peter
Non-Executive Member of multiple social policy Boards & Board Consultant
Executive member, New NHS Alliance; Board member, Social Care Institute for Excellence and Community Integrated Care. Former Director for People, Birmingham City Council.  Awarded CBE
HEAWOOD, Jonathan
Chief Executive Officer, IMPRESS (The Independent Monitor for the Press), protecting free speech and rebuilding trust in journalism
Appointed 2015.  Also Visiting Research Fellow, University of East Anglia. Previously Founding Director, The IMPRESS Project; Consultant, Save the Children UK; Programmes Director, Sigrid Rausing Trust
HERKLOTS, Helena
Chief Executive, Carers UK, making life better for carers
Leader in the field of social care, carers and ageing. Trustee, Centre for Better Ageing. Previous leadership roles with Anchor Trust and Age UK. CBE
HIGHAM, Anita
Chair, North Oxfordshire Patient and Public Engagement Forum of the Oxfordshire Clinical Commissioning Group 
Appointed 2014.  Also public Governor, Oxford University Hospitals Trust and Council member, Patient Safety, Royal Society of Medicine. Secondary school Head for 20 years.  Awarded OBE in 1996
HILDEBRAND, Jens
Headmaster, Stiftisches Gymnasium Düren, one of the oldest grammar schools in Germany
Appointed 2014. Inspiring leader with a passion for education. Author of several formative books on the role of modern media in education. Officially appointed leadership trainer
HILL, Charlotte
Chief Executive, Step Up to Serve, campaign for youth social action
Appointed 2014. Previously Chief Executive of UK Youth and Parliamentary advisor for NSPCC. Fellow of the Royal Society of Arts
HILL, Janet
Programme Director, Civil Service Disability Inclusion, Cabinet Office
Appointed 2016.  Also Non-Exec Director, Employers Network for Equality & Inclusion and Metropolitan Police Strategic Inclusion Board. Previously designed a national new deal for jobseekers.  CBE in 2015
HINDS, Jacqueline A
Board Chair & International Liaison, Society of Emotional Intelligence, helping realise, unlock, and release potential
Certified EI coach and leadership consultant, Coach NHS Leadership Academy, Role Model/Trainer Black Training Enterprise Group, Previous roles in consulting and NHS
HITMAN, Linda
CEO, Exclusive Business, enabling business through introductions
Appointed 2015. Also Chair of Commercial Committee, Lords Taverners; Board member, Women's Advisory Board and trustee of NEYWCA.  Previously Exec Director, British Irish Business Network
HOPKINS, Mike
Chief Executive and Principal of Sussex Downs College, the largest further education college in East Sussex
Appointed in 2015. A leading advocate of further education, previously CEO & Principal of two other colleges and senior civil servant in the Welsh Government
HOTHI, Kamel
Ambassador, Trustee and Adviser to a number of organisations, as a leading expert in supporting social and diversity challenges
Former Director, Lloyds Banking Group, leading divisions such as Asian markets and Responsible Business. Developing award winning programmes. Recipient of multiple awards. OBE
HOWELLS, Ian
Senior Vice-President, Honda, defining the strategic and tactical direction of Honda's business services in the European region
Previous roles within Honda, also worked with Johnson Controls, York International, Ingersoll Rand, Msi, PwC, and Grant Thornton. Member ICAEW
HOWELLS, Keith
Chief Design Engineer, Rolls-Royce plc, "trusted to deliver excellence"
Appointed 2014.  A Chartered Engineer and Fellow, Institution of Mechanical Engineers.  Significant leadership experience in change management.  Business Mentor for the Prince's Trust since 2014
HUDEK, Krysia
Senior Partner, Open Agenda, consultancy supporting organisations with putting public policies into practice
Appointed in 2001.  Former Fellow, St George's House; Associate, the Consultation Institute;  specialist in facilitations, currently supporting the Society with developing new leadership products
HUFTON, Phillip (Dr)
IMD Global Healthcare UK, Berkeley Research Group LLC, leading global strategic advisory and expert consulting firm
Also Non-Executive Director, UK Health Expertise LLP; NED, Health Business Associates Ltd, and Trustee of Link International. Educated at University of Wales, Royal Military Academy Sandhurst
HUMPHREYS, Lisa
Commercial Operations Director, MediaCom, one of the world's leading media agencies
Appointed 2016. Previously Board Director for Trading and Associate Director.  One of Management Today's "35 business woman under 35", 2015. First Women Awards Finalist, 2016
HUNSTONE, Kelly
Director, Social Change UK, social research and social campaigns in areas such as obesity, smoking, gun crime, environment
Founder, Good&Kind (social impact platform for good deeds and kindness). TedX speaker, Multi-award winning strategic marketeer, Experience with HM Government, NHS
HUNT, Claire
HR Director, Jelf Bluefin, owned by Marsh McLennan Companies, largest global insurance broker
Appointed 2014. Previously Group HR Strategy, AXA UK; HR Business Partnerships Director and Head of HR Strategy, Metropolitan Police Service
JENNINGS, Mike
Chairman, Jennings Garsington Ltd, commercial real estate
Appointed 1986, driving growth based on core values and clear purpose. Creator of unique service Jennings Business Mentors. Keen blogger and writer. Qualified chartered accountant
JEPP, Andrew
Managing Director, Zurich Municipal, providing insurance and risk management products to the public sector
Appointed 2016.  Chairman of Tennyson Insurance; Chairman of Sutton Housing Society; Trustee of Zurich Community Trust; previously Director of Public Sector for Zurich Insurance
JONES, Fiona
Chief Executive, Slough Aspire CIC, award-winning social enterprise enabling the Slough talent pool to develop employability skills
Community Interest Company. Multinational background in HR and education with corporates and local government, Entrepreneur of the Year 2015, experience of Europe and Latin America
JULLIEN, Bev
CEO, Mother's Union, worldwide Christian membership movement working in communities to help transform lives
Previously with London South Bank University, British Olympic Association, AstraZeneca. Various voluntary roles (eg IoD, OU). International Masters degree in Management. Runner in London Marathon
KASEKI, Jean-Roger
Board Director, Homes for Islington and Equalities and Human Rights Champion
Councillor, London Borough of Islington, member Health & Wellbeing Review Committee; Associate, Human Rights & Social Justice Research Institute, London Metropolitan University and Governor, Camden & Islington NHS
KLING, Sarah
CEO and Founder, UEVision, Inc, user experience strategy and design company based in San Francisco
Founded 2005.  Also Head of Customer Experience, Moox Inc, the next generation urban bicycle company.  Previously CEO & Founder Whackamole Labs, and UX Consultant, multiple companies
KOMOLAFE, Kayode
CEO, Indisys Business Solutions, partners in strategy development, execution and  project portfolio management
Co-Founder, Fresh Inspiration, a Christian Charity. Previously with Catapult Transport, T -Systems. Volunteer Football coach. Henley MBA alumnus
LARBIE, Jo
Founder and Director, Inclusive Professions, dedicated to increasing women and BAME professionals in leadership positions within professional services firms
Management Consultant, inclusive talent strategist, executive coach, organisational development. NED and Chair. Solicitor, Law Society. Previous senior roles in professional services firms (eg DLA Piper, BDO)
LARSSON, Jeremy
UK General Manager and Director of Strategic Partnerships, CurrencyFair.com, the best currency rates for individuals and businesses
Mentor at Virgin StartUp; Advisory Board for Ensygnia, Owen James, Nimbus Ninety and GLG; Former Advisor to the Home Office & HM Treasury
LAYTON, Julie
Chief Executive, Advance, providing housing support and employment advice to adults with learning disabilities and mental health conditions
Appointed 2015. Also Board Member, Charityworks, UK Non-Profit Sector's Graduate Programme. Previously Director of Resources / Deputy CEO and Company Secretary, Advance
LEA, Michelle
Chief of Global Market Development, Doctorlink, seeking to transform healthcare delivery
Previously Chief Operating Officer, 3I Healthcare Ltd and Managing Director SI Solutions. Experienced Executive Board Member.  Winner Business Woman and Business Accelerator of the Year
LEE, Deborah
Chief People Officer, Yoox Net-a-Porter Group, global luxury fashion retailer
Leading HR professional. Variety of senior roles during career with BT. Helps others to sparkle a little brighter in their own unique way
LEE, Simon
CEO, Civil Service Sports Council, promoting fulfilling lifestyles by providing sport and leisure opportunities to public sector employees
Extensive leadership experience of international sports stadia and membership organisations. Strategic planning, event management and business development
LIVADEAS, Sara
Director, Social Care Works Ltd., working to improve the choice and quality of services for people who need support
Currently Board Trustee, The Disabilities Trust. Previously Strategy Director, the Orders of St John Care Trust, and Deputy Director, Adult Social Care, Oxfordshire County Council (21 years)
LLOYD, Pablo
Chief Executive, Activate Apprenticeships and Activate Business School, leading national provider of apprenticeship and leadership programmes
Co-founded in 2014. Also Group Executive Director, Activate Learning Group; Deputy Chair, WorldSkills UK; Non-Executive, Ixion Holdings. Previously COO, learndirect; CFO, the Performing Right Society
LYONS-COLLINS, Clare
Project Director, Mental Health Innovation and Improvement, NHS Improvement
Co-producing National Improvement model with mental health trusts in England. Extensive experience in mental health and women's health in the NHS. Henley Business School MBA
MacGILL, David
Co-owner, Fisherfield Childcare, a leading early years and childcare provider
Founded the business with Nicky over 20 years ago. Now with a chain of seven nurseries, a before and after school club and one holiday club
MacGILL, Nicky
Co-owner, Fisherfield Childcare, a leading early years and childcare provider
Founded the business with David over 20 years ago. Now developing a more integrated leadership model to help drive up already high standards of childcare
MACLEOD, Charlotte
Managing Director, COMAG, UK and international magazine marketing and distribution company
COMAG was founded in 1977, owned by Hearst and Conde Nast publishers. Previous background with WHSmith. Business Mentor for Aspire and Warwick University
MacRITCHIE, Iain
Founder & CEO, MCR Holdings & MCR Pathways delivering schools based mentoring to support and inspire disadvantaged young people
Social Entrepreneur, Growth & Change Specialist, Chair of Multiple private equity backed companies, Industrial Advisory Board Member. Past Chairman Institute for Turnaround & Transformation (IFT)
MARCEL, Brian
Founder and Chair, IBCS Group, award-winning No. 1 integrator of enterprise mobility systems in Eastern Europe
Chair since 1988; also Chair, BCS China, Chair, Box Up Crime, CEO, Bar Code Systems, mentor to young entrepreneurs, local councillor & older residents' Champion
MARCHINGTON, Tessa
Founder & CEO, Music in Offices - Creating harmony in the workplace, offering musical solutions to common business problems through leadership workshops, choirs & tuition
Award-winning leader in the arts, bringing business and culture together. Founder/Director, Investec International Music Festival, and Consultant, City of London Festival
MARSHALL, Helen
Chief Executive, Brook, largest youth sexual health charity
Appointed 2016. Previously Chief Executive of youth charity Ambition, Head of Education & Training at East Thames Group and a Director of Thomas Miller & Co.
MAY, Jonathan
CEO and Founder, Hubbub, building digital fundraising programmes for education and non-profit sectors
Founded 2011. Also Associate, More Partnership (digital fundraising strategies); Fellow, Winston Churchill Memorial Trust UK and Communications Advisor, Freedom from Torture. Previously Director, UK Crowdfunding Association
McCARTY, Trish
Founder and President, StarShine Academy, an international network of schools based in Phoenix, Arizona
Founded 2002. Also Founder and President of StarShine Planet Education Resources. Author of 'Soul of Success' and other international best sellers. Philanthropist & former banker
McDONALD, Geoff
Global Advocate and Campaigner, seeking to end the stigma of depression and anxiety in the workplace
International thought leader since 2012, now advising a wide range of corporates on purpose and mental health. Spent 25 years with Unilever, most recently as Global Vice-President
McHATTIE, Beth
Director of Communications, Allchurches Trust, one of the UK's largest charitable trusts
A leading communicator spanning culture, heritage and the creative industries. Previously Deputy Director of Communications, English Heritage, and Head of Corporate Press, Sotheby's
McKENZIE, Deborah
Director/Chief People Officer at Public Health England, specialising in change management, organisational development and talent management
In 2017, concurrently Director, Civil Service Leadership and Learning at the Cabinet Office and Director/ Chief Officer at PHE. Maintains cross-Government responsibilities re leadership development
McKINNON, Adam
Director of Client Services EMEA, Mercer | Sirota, the largest international HR consultancy
Leader in the fields of strategy, consultancy, change and project management. Previous senior roles in Sirota, Western Union. Ph.D. Monash University. Author and speaker on injury prevention
McMILLAN, Zitah
Chief Executive Officer & Executive Vice-President Rest of the World, Dollar Financial Group, global provider of consumer financial services
Appointed 2015.  Responsible for business outside of the UK.  Previously Communications and International Director, Financial Conduct Authority; Director of Communications, Department for Work and Pensions
MITCHELL, Michelle
Chief Executive, MS Society, UK's leading MS charity who are working to STOP MS
NED NHS England, Trustee, The King's Fund, Fawcett and extensive voluntary sector experience (including international), Age UK, NSPCC. Harvard, INSEAD, UCL, & 2016 London Marathon. OBE
MOBLEY, Dan
Director of Corporate Relations for Diageo, Europe, a global leader in beverage alcohol
Appointed 2016.  Previously Head of Corporate Affairs for Standard Chartered Bank, India and Africa; Senior Policy Adviser to HM Treasury; UK representation to the EU
MORGAN, Michelle
Co-Founder, Livity, a youth-led creative network bringing brands and young people together, for the better
Award-winning Founder of five other businesses, including most recently Pjoys – PJ's with purpose. EY EOY Winner and Queens Award for Enterprise Innovation. NED and Mental Health Campaigner
NASH, Kate
Creator and CEO, Purple Space, fostering workplace disability networks and resource groups
Acknowledged leader and author in the field of disability opportunities. Ambassador, Disability Rights UK, Consultant on disability to: Post Office, BT, Business Disability Forum. OBE
NAZERALI, Sanjay
Global Chief Strategy Officer, Dentsu Aegis Network, innovating the way brands are built
International marketer, experience in media, digital, luxury goods, fashion and entertainment. Previously with BBC, The Depot, MTV. Trustee, (including BBC Media Action), MBA (INSEAD)
NEWEY, Roy
Founding Partner, Roy Newey Growth Partnership, business consultancy
A global entrepreneur who has established and led businesses in 15 countries globally. Chairman of many Boards ranging from the Commonwealth Skills Forum to Tranmere Rovers FC
NEWMAN, Joanna (Dr)
Chief Executive & Secretary General, The Association of Commonwealth Universities
Appointed 2017. Also Senior Research Fellow, King's College London.  Previously Vice-Principal (International) King's College London; Director, UK Higher Education International Unit; Head of HE, British Library; MBE
NIGRIELLO, Frank
Director of Corporate Affairs, Unipart Group Ltd.
Appointed 1999. Also Chairman, Oxfordshire Business First and S-E Advisory Board, Business in the Community.  Previously Chairman, Oxfordshire Employment and Skills Board and Director, Barclays plc
NOBBS, Amanda
Chair, most recently Thames Regional Flood and Coastal Committee and Member Govt Advisory Bodies
Previously Member, Mayor of London's Water Advisory Group; Non Exec Member, Flood and Coastal Programme Board. Former CEO, Council for National Parks. Awarded OBE 2017
NORDHOFF, Evelyn
Operational and Strategic Leader, Australian Department of Defence, now relocating to the UK
Leadership career spanning counter-terrorism, strategies to counter improvised explosive devices (IEDs) & special projects in the Middle East. Represented Australia at cross-governmental events; now a corporate adviser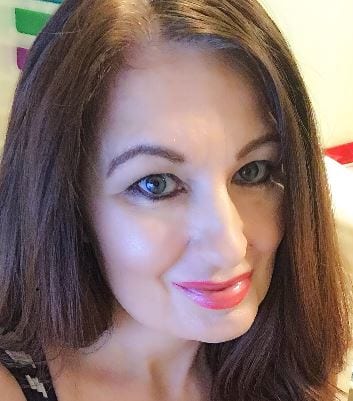 NURSE, Sam
Founder, Chair and CEO, Money Advice Hub, a not for profit community interest company
Leadership roles as Vice Chair, South West Norfolk Youth Opportunities Project, Chair, Institute of Money Advisors, Grant Thornton LLP, Citizens Advice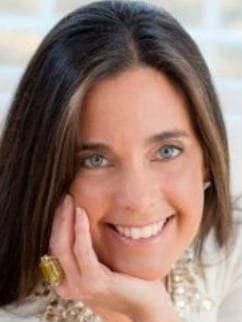 O'LEARY, Christa
Founder and CEO of Home in Harmony, Inc. international design & lifestyle firm based in Boston, Massachusetts 
Author of international best seller "Home in Harmony", on creating a nurturing home environment.  Interior designer, lifestyle curator and Hay House Radio Show host
O'KELLY, Catherine
Director of Industry Development, British Gas
Appointed 2016. Also Trustee Board Member, Peabody Community Foundation. Previously Chief of Staff, Centrica; Management Consultant, Booz & Company and Strategy Associate, Carbon Trust
OAKLEY, Gerraint
Managing Director, Curo Homes, a thriving ethical business and leading house-builder in South-West England
Appointed 2014. Committee Member, Construction Excellence South-West. Previously Director, Barratt Homes, MD at Pennant Homes; Director, Coastal Housing Group, Global Property Strategy Manager, Vodafone
OATES, Seamus
CEO,TBAP Multi-Academy Trust, running 9 alternative provision and special academies
Appointed 2011. Previously Executive Headteacher of Bridge AP Academy; member Headteachers' Board (NW London and South Central England); member Youth Justice Board; awarded CBE 2017
OSBORNE, Susan
Director of Communications, The Goodwork Organisation, an ethical creative agency
Appointed 2013. Previously, Director of Communications, University Hospital South Manchester; Communications and Strategy Advisor, Department for Education; Executive Director, Cancer Research UK and BBC Producer
PALMER, Jonny
RAF Executive Officer and RAF College lead within the Armed Forces' Christian Union 
Trustee Designate of the Armed Forces' Christian Union; Member of the Institute of Leadership and Management; previous experience within the NHS
PANAY, Mark
Co-Founder and Managing Director, Simpleweb Ltd, Venture Tech for early stage startups
Also Non-Executive Director, IdeaSquares, (crowdfunding); Ordoo, digital ordering platform; Trustee, Tobacco Factory Theatres and Co-Founder, Contactzilla, a seamless contact management system
PAREKH, Sonali
Head of Policy, Federation of Small Businesses, helping smaller businesses achieve their ambitions
Appointed 2016.  Previously Deputy Director, Cabinet Office and Senior Adviser to the PM's Implementation Group.  Senior posts also in the Home Office & Ministry of Justice
PATON, Chris
Managing Director, Quirk Solutions Ltd, corporate strategy wargaming specialists
Founded 2011.  Former Lieutenant Colonel in the Royal Marines advising the Cabinet Office and National Security Council.  Lecturer, London Business School; Fellow, Strategic Planning Society and Author
PEAT, Nathaniel
CEO, GeNNex Elite, innovators in modern technology. EY (Ernst & Young) Foundation Patron, Chairman, Jamaicans Inspired UK
Multi-award-winning entrepreneur. News contributor on youth, crime, violence, renewable energy, safety and enterprise. International speaker and coach
PETERS-SEPPALA, Lisa
Managing Director, Sand Lake Centre for Advanced Dentistry in Florida, USA, a decorated Master of Dentistry 
Practising dentistry since 1998, now acknowledged industry leader in cosmetic dentistry; best-selling author, coach to young entrepreneurs and executive producer of documentary "On Me"
PETTIT, Vy
Marketing, iPRO Solutions, a global sourcing and manufacturing solutions business
Specialist in integrated marketing communications, event management and product marketing strategy with international experience in major corporates (eg Nordeon Group). Fluent in Vietnamese
PHILBIN, Nicola
CEO, First Transformation Services Ltd, Business development, PR, Brand & Marketing, Social Strategy
President, uCloudlink Network Technology Ltd. International background in telecoms, particularly in China/Hong Kong, Huawei Technologies, Volunteer Cancer Research
PITFIELD, Michael
Business Mentor & Executive Coach, Member of the Guild of Stewards, Windsor Castle
Also Business Development Advisor, TrueSwift Ltd. Board Member UNICON Executive Education (USA), Member, EFMD Management Development (Brussels). Previously Director of International Business, Henley Business School
POPOOLA, Susan
Founder and Director of Conning Towers, a global Human Resources Specialist Entrepreneur, dedicated to optimising Human Value in Business, Education and wider Society
Established 2001. Also Founder, Engaged For Success CIC, focusing on young adults.  Multiple award winner, inc. Author of the Year, Women4Africa Awards 2013. Extensive experience across USA/ UK/ Africa
PORTER, Natasha
Chief Executive and Founder, Unlocked Graduates, unique development programme training graduates to become inspirational leaders
Founded in 2016. Previously Policy Fellow, Department for Education and Ministry of Justice; Deputy Head of Education, Policy Exchange; Founding Senior Leader, King Solomon Academy
PORTSMOUTH, Dannii
Global Head of HR, Consumer Healthcare R&D, GSK plc. FCIPD
Senior HR professional, international background in pharma, law and electronics. Change & Talent leader, range of strategic roles within GSK since 2008
POWELL, Andrew
Chief Executive Officer, The Training Room, UK's largest provider of aspirational education & careers
Appointed 2014. An accomplished international board level executive. Charity Champion of Dreams Come True. Previously Chief Operating Officer with Colt Technology Services
PRESCH, Gareth
Founder and CEO, the World Health Innovation Summit(#WHIS), an international platform set up to support our health services while creating community value
A social entrepreneur and global healthcare strategist.  Adviser to a range of healthcare bodies and winner of Zenith Global Healthcare's Special Recognition Award 2016
PRYCE, Ian
Principal and Chief Executive of Bedford College
Appointed 1998. Also a Director of Cambridge Assessment, previously a Regional Director of the Further Education Funding Council. Awarded a CBE for services to further education in 2011
PRYCE, Sarah
The Critical Friend, sounding board, coach, catalyst. Strategic, pragmatic approach to unpicking problems, building resilience, and managing change
NED Royal Cornwall Hospitals Trust,  Chair, Cornwall Air Ambulance Trust. Previously Head of HR & OD for RNLI. Specialist in leadership development and leading change
RAGAGE, Xavier
CEO and Co-founder, myXtramile, award-winning programmatic recruitment and branding ad AI platform
Previous roles in international finance and banking with J P Morgan, education at New York University, The Sorbonne, University of Nanterre
RAJESWARAN, Saratha
Executive Director of Government Affairs and Devolved Nations for the Association of the British Pharmaceutical Industry
Previously Associate Director, Edelman; BME Research Unit, Policy Exchange; Chief of Staff to CEO and Strategy Adviser to Chairman, Network Rail; Special Adviser, Conservative Party
REES, Kath
Founding Partner, URU Connect, not-for-profit providing consultancy, training, development opportunities for women and children's services in U.K./internationally
URU formed 2016.  Chair, Access 2 Business, West Midlands, offering employment support.  23 years as Chief Executive Officer of Haven Wolverhampton, a women's domestic violence organisation
RICHARDS, Sarah
Independent consultant, currently working with HM Courts and Tribunal Service on their major Reform transformation programme
Global Head of People Capability, Jaguar Land Rover until 2017. Director of Ashorne Hill Management College and previously HR Business Partner, Elliott Group
ROBB, Karen
Partner, Grant Thornton LLP, "shaping a vibrant economy"
Appointed 2006.  Chairman of EMEA indirect tax committee working with member firms across the world. Previously employed by Pricewaterhouse Coopers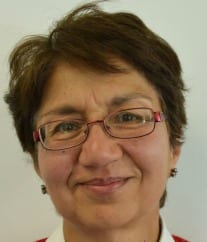 ROBINSON, Nina
Finance Director, Universities and Colleges Information Systems Association (UCISA), Oxford
Finance Director specialising in supporting Boards of medium sized businesses with managing high rates of growth. Also a college governor and Chair of Audit & Risk
ROBINSON, Philippa
Director of Operational Transformation, HFH Healthcare Ltd
Previously Deputy Director, Commissioning and Hospital Transformation; Turnaround Director and Director of Operations, NHS West Cheshire CCG; Associate, GE Healthcare Finnamore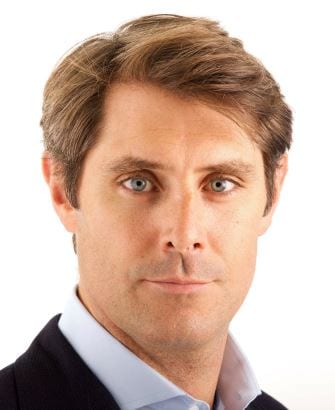 ROOME, Ben
Chief Executive, at800 (Digital Mobile Spectrum Ltd), ensuring 4G and terrestrial services can co-exist
Appointed 2013. A Board Director and CEO who is particularly passionate about access to information networks and services. Previously with Nokia Siemens Networks
ROWSELL, Paul
Head of Governance Reform and Democracy Unit, Department for Communities and Local Government
Appointed 2016.  Also Chairman, Council of Europe's intergovernmental Committee on Democracy and Governance.  Previously lead on local government legislation work across Whitehall. Awarded CBE 2017
RUSSELL, David
Chief Executive Officer, Education & Training Foundation (ETF), the national improvement body for the Further Education profession
Appointed first CEO in 2014.  Previously Director, Department for Education; Deputy Director, Department for Business Innovation and Skills.  Governor of various schools and colleges. MA, PGCE
SACKREE, Ian
Chief Executive, Protocol, Excellence in FE, leading a nationwide Recruitment House; a specialist in FE & Skills
Leadership and Recruitment specialist for skills sector; Board member, Chartered Certified Accountant and Chair of Youth/Homeless Charity and senior military leader for Youth and Cadets
SCHEFFER, Hein
Director of Workforce, Hertfordshire, Bedfordshire and Luton Clinical Commissioning Group
Appointed 2015. Also Chair, NHS Clinical Commissioners HR Forum; Vice-President, Healthcare People Management Association.  Previously Director, Plymouth Hospitals NHS Trust; Blackpool Teaching Hospitals NHS Foundation Trust
SEPPALA, Richard
A serial entrepreneur based in Florida, whose business helps companies track the ROI (Return on Investment) of their marketing efforts
Founded his "ROI Guy" company in 2005.  Marketing expert, best-selling author and regular press and TV business commentator.  Formerly V-P for top USA care providers
SESAY, Paul
Founder and CEO, The National Diversity Awards, celebrating the outstanding achievements of positive role models and grass root communities
Appointed Director of I Spoil U Media Limited (The National Diversity Awards, The Excellence in Diversity Awards, The Inclusive Top 50 UK Employers amongst others)
SEVERN, Jarl
Managing Director, Owen Mumford, international medical devices group
Appointed 2008. A hands-on international director with experience in sales, operations and general management across the medical, industrial, automotive and retail sectors
SHARMA, Kartik
Founder, Agnitio Education, transforming education into more connected student-centric communities through technology-led applications
Founded 2012 in New Delhi & London. Now covering 1,000+ schools & one million+ users; also co-founder Hive Education, previously senior Consultant Deloitte, corporate performance, Nestle
SHERWOOD, Chris
Chief Executive Officer, Relate, the UK's largest provider of relationship support
Appointed 2012 as Director of External Affairs, became CEO in 2015. Also Trustee, Spice Innovations Ltd. Previously Director, Scope; Senior Manager, Nesta
SHUKLA, Anand
Chief Executive, Brightside, national social mobility charity mentoring 16,000 disadvantaged young people every year into education and work
Appointed 2015. Also Non-Executive Director, Social Investment Business. Previously CEO, Family and Childcare Trust; Clore Social Fellow; Adviser to international charities supporting disadvantaged young people
SIMPSON, Margaret
Director, Scottish Borders Social Enterprise Chamber, offering support and advice for social enterprises across the Scottish Borders
Appointed in 2002.  Also Ambassador for Scotland for Disabled Persons User Led Organisations; Chair, Ability Borders; Director, AccessAble Borders; Owner, Disabled Persons Housing Service.  Awarded MBE 2011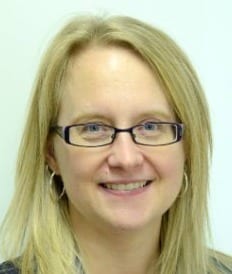 SIVERS, Chris
Director of People, Swansea City and County Council  
Appointed 2013. Previously Assistant Chief Executive and Assistant Director, Darlington Borough Council; Director of Communities, Swindon Borough Council and Head of Lifelong Learning, Blackburn with Darwen BC
SMEE, Anna
Chief Executive, UK Youth, giving young people across the UK a fair start in life
Appointed 2014. Committed to social justice. Previously Director of social innovation think-tank The Young Foundation, responsible for social enterprise. Charities Aid Foundation Investment Committee Member
SMITH, Bradley
Sales & Marketing Director, Grundon Waste Management,  helping organisations achieve their environmental aspirations
Director, Colne Valley Park Community Interest Company. Director, Paper Cup Recovery and Recycling Group. Previous leadership roles in Grundon Waste Management
SMITH, Joshua Isaac
Managing Director, AdaptFaster.com, coaching Executives globally and experts in resilience training
International entrepreneur, speaker and creator of bestselling DVD on Yogaboxing.  Specialist in neuroscience-informed approaches to mindfulness and resilience.   Former CEO of telecommunications company in California
SMITH, Mandy
Director of Sales & Customer Service, City and Guilds, a global leader in skills development
Appointed 2014.  Over 16 years' experience within the organisation, including Head of Sales/ Regional Manager/ Customer Relations Manager.  Previously sales for Total E&P
STEELE, Carolyn (Professor)
Healthcare, Not for Profit, Education, Strategic and Organisational Development. Manchester University, Newcastle School of Law
Keen interest in Mental Health in clinical and management roles up to Regional Director /Director of Strategic Partnerships. Not for Profit sector at DoH
STRAFFORD, Lee
Co-founder & CEO of Accelerated Digital Ventures, a new venture platform supporting Tech companies from Seed to Initial Public Offering
Serial business entrepreneur; Co-founder & former CEO of PlusNet in 1997, built it and exited in 2007; co-founder, Dotforge; former Chairman, Sheffield Wednesday Football Club
STUBBS, Richard
Chief Executive Officer, Yorkshire and Humber Academic Health Science Network, encouraging the spread of innovation across the health community
Appointed 2017.  Also Non-Executive Board Director, Sheffield City Region Local Enterprise Partnership.  Previously Head of Commercial and International Innovation, NHS England; Managing Director, NHS Global
SWEENEY, Charlotte
Thought leader and specialist in diversity and creating inclusive cultures
Founded independent consultancy in 2012.  Also NED on multiple Boards including Mid Yorkshire NHS Trust and City HR Association.  Author & public speaker; OBE in 2017
TAYLOR, Anne
CEO Thorngate Churcher Trust, residential care and supported housing in South Hampshire
Director, Almshouse Consortium Ltd, Chairman, Trust 2000, Member of ACCA Charities Technical Advisory Group, Winner of Finance Team of the Year 2015 (National Finance Awards)
TAYLOR, Jo
Global Director, Talent and Organisation and Management Development, Lets's Talk Talent, creating 'simply irresistible' experiences for companies and people
International HR leader with experience in top global corporates such as C4, BBC, TalkTalk, Christie's. Talent Consultant, Korn Ferry Futurestep. Mentor for the empowerment of women
TAYLOR, Julia (Dr)
Director, ACT Academy, (Advancing Change & Transformation) - NHS Improvement.
Award-winning leader, researcher, and author in the field of healthcare improvement at local, national and international levels. Previous roles in the NHS
TILLING, Jennelle
Founder and Brand Strategist at Marketing with Insight, building brands, delivering growth, retail, food and beverages sector
Former Global CMO for KFC, Senior Marketing positions for KFC, Pizza Hut, United Biscuits, Nestle, Advisory Board member, Butchie's. President, Women in Advertising and Communications (2013/4)
TOWNSON, Jane
Chief Executive Officer, Somerset Care, one of the major care providers in southern England
Appointed 2015.  A business leader, manager, entrepreneur, communicator and consultant with Board-level experience in strategy and corporate governance. Also Director of YourLife Management Services Ltd
VALERO, Vanessa Rose
Director of Public and Community Affairs for Trinity Broadcasting Network in Phoenix, producing and hosting broadcast television productions
Oversees multi-platform outreach and philanthropic activities to various communities. Emcee. Board member; Arizona Governor's Prayer Breakfast, Streetlight USA. Previously commercial model, speech writer (US Politicians)
VANN, Barbara
Chair of Cornwall Partnership NHS Foundation Trust
Appointed in 2015.  23 years as a Headteacher (with 3 x Ofsted Outstandings), Chair of Duchy Health Charity, (Trustee for 16 years), current Deputy Lord-Lieutenant of Cornwall
VICKERMAN, John
HR Director, Fujitsu in the UK and Ireland
Appointed 2016. Chief HR Officer latterly with OSN & Ooredoo in the Middle East. Previously HR Director BBC, Vice-President HR at BP
VITOLO, Corrine
Chair and CEO, SmartSports, USA, developing smart technologies that measure wellness and athletic performance 
Appointed in 2008.  Board Director since 2003.  Also Professional in Residence at Harvard University and Judge for Babson College's MBA in Technology Entrepreneurship since 2012
WALL, Tony
CEO, iPRO Solutions, leading a global manufacturing and sourcing solutions business
Previous leadership roles with Alere Toxicology, Guralp Systems, QiniteQ and AAR. Henley Business School MBA. A Fellow of the Royal Aeronautical Society and a Chartered Engineer
WANG, Rachel
Founding Director of Chocolate Films & Creative Director of www.1000Londoners.com, specialising in producing documentaries and video content
Co-founded 2001.  Member, Guild of Entrepreneurs; Lead Entrepreneur of the Year, Black British Business Awards 2015;  Honorary Doctorate, Middlesex University 2017;Trustee, National Portrait Gallery
WARD, Claire
Director of Public Affairs, Pharmacists Defence Association. Director, Capewells, providing strategic, public affairs and anti-corruption advice
NED, Sherwood Forest Hospitals. Formerly NED Chair of Pharmacy Voice. Member of Parliament (Labour), Vice-Chamberlain to HM Household, Justice Minister. Solicitor, Pattinson & Brewer
WARD, Jan
Founder and CEO, Corrotherm International, suppliers of heat-resistant metals, nickel alloy piping
Non-Executive Chair/Director, Energy and Utility Skills, Millers Oils, Antech, Hardide, Saudi Joint British Business Council, Hampshire Chamber of Commerce, Trustee and voluntary positions. CBE
WATTS, Terry
Managing Director, The Chartered Institute of Building (CIOB)
Appointed 2017.  Extensive Board level experience. Previously, Group International Director, Activate Learning; Principal, City of Oxford College; CEO, Proskills UK Ltd and Business Manager, IBM UK
WEAL, Wendy
Managing Director, Interface Enterprises, national provider of support and training to transform the lives of vulnerable children and families
Leader in the field of family support services. National Government Advisor, Department for Education, experience of local government, executive coach
WELCH, Kate
Chief Executive, Social Enterprise Acumen CIC, Holder of the Queen's Award for Enterprise Promotion
Founder 2010.  Director, Communities Together Durham & North-East Social Investment Company; Trustee, Association of Chief Executives of Voluntary Organisations.  Deputy Lieutenant, County Durham. Awarded OBE 2008
WHITAKER, Andrew
Executive Principal, The White Rose Academies Trust, comprising 3 Academy schools, Leeds West, Leeds East and Leeds City
Appointed 2016. Also Executive Team member, Leeds City College Group.  Previously Headteacher Todmorden High School, led the school from the bottom 5% to the top 18% nationally
WILKINSON-BRICE, Em
Deputy Chief Executive/Chief Nurse, Royal Devon & Exeter NHS Foundation Trust
Appointed 2015 having been Director of Nursing since 2010. Lead Executive for Integrated Care Exeter, aiming high for citizen health and wellbeing. Previously Director of Nursing at Derby Hospital
WILLIAMS, Martin
Business Coach, Oxford Innovation and Strategic Marketing Adviser in private practice
Also Chair, Chartered Institute of Marketing (Cornwall). Previously Sales & Marketing Director for the Eden Project & Legoland Windsor, executive at the Lego Group
WILLIS, Andy
Chair of United Communities in Bristol (social housing provider) and Dorset HealthCare (mental and physical health services provider)
Various Non-Exec Board roles in housing, education and health. A specialist in corporate governance and leadership development working with The King's Fund and NHS Leadership Academy
WILSON, Ben
Chief Executive of specialist recruitment firm Grovelands, providing high quality associates across key sectors
Appointed 2010.  Developing highly sector focused teams to increase the business's growth rate (going up to 6 in Recruiter magazine's FAST 50). Previously with Heads Recruitment Ltd
WILSON, Helen
Head of Human Resources, The Duke of Edinburgh's Award 
Distinguished career in HR, previously at Imation UK Ltd. Valiantly overcame personal adversity to become a multi-medal winner in the British Transplant Games. Chartered MCIPD
WITTS, Simon
Founder and Chief Executive, Aviation Skills Partnership
Appointed 2010.  A highly experienced Executive across transportation operations, engineering, education, skills & training. Previously Director on the Boards of five airlines, including British Airways
WOODCOCK, Anita
Director,  Katosi Women Development Trust UK, empowering women in rural Uganda
Founder, AW Consultants, training and coaching. Previously, Owner and Managing Director, InFocus Skills Ltd. Executive development at John Lewis
WORMAN, Dianah
Co-Director, Inclusive Talent Ltd and Associate Diversity CIPD
Internationally recognised specialist in diversity and inclusion at the CIPD for over 30 years. Advisor to governments. Leader of the CIPD Senior Diversity Network. OBE
WRIGHT, LaRae
A serial entrepreneur based in Greater Salt Lake City, coaching entrepreneurial leaders across the USA to prepare them for "accelerated growth"
Co-founded SWP Enterprises in 2013.  Also Faculty Leader in Goldman Sachs Small Business Programme at Babson & Salt Lake Colleges.  Vice-President of American Express for 15 years
WRIGHT, Michelle
CEO and Co-founder, Cause4, supporting innovation fundraising and philanthropy in the charity sector
Multi-award-winning social entrepreneur, eg Natwest Start-up Awards, European Business Awards. Trustee, Discover Children's Story Centre. Ashridge MBA, Fellow, Guildhall School of Music
WRIGHT, Nicole
Chief Compliance Officer, BNY Mellon Pershing, providing financial business services to broker-dealers, hedge-fund managers, investment and wealth managers
Senior compliance professional, leader and manager. Significant experience in financial services sector. Member Chartered Institute for Securities and Investment, and Fellow, International Compliance Association
YOUNG, Claire
Founder and Director, School Speakers, providing inspiring speakers to academic institutions to enthuse, motivate and inform students
Award-winning entrepreneur, government advisor, public speaker and writer. Finalist in 'The Apprentice' (2008).  Experienced with Colgate, Palmolive, L'Oréal, and Superdrug
YOUNIS, Adeem
Entrepreneur & Philanthropist
Multi-award winning Director and Founder of matchmaking platform SingleMuslim.com and humanitarian charity Penny Appeal. NatWest Great British Entrepreneur of the Year (2017)
ZANGANA, Piers
Director, Susa Comms, a specialist business-to-business communications and PR agency operating across the facilities management, healthcare, and hospitality sectors
Founder (2016) and Director.  Previously Head of Communications for hospitality giant WSH; handled Group media relations for G4S and Sodexo; previously Head of Communications, the Crown Group