Summary profiles of our active Leadership Fellows
In alphabetical order below, by surname, at November 2020:
ABASSI, Kamran
Managing Director of Care 4 Children, specialist residential care, education and fostering for the most traumatised children
Appointed 2015.  Previously National Operations Director, Advanced Childcare Group (12 years), winner of 48+ Ofsted Outstanding Provider Awards, Criminal Justice Development Officer, Pakistani Resource Centre (4 years)
ACHONG, Troy
Senior Vice-President, Fox Entertainment Group, operating through film, TV, broadcast and cable and based in Los Angeles, California
International Leadership Fellow. Appointed 2013. Considerable experience in organisational effectiveness, change management, the development of high potentials, curriculum design and programme implementation. Previously Director of Training and Development, Oakwood Worldwide
ADAMS, Ian
Director Membership & Stakeholder Engagement, NHS Resolution and Local Authority Councillor, providing strategic leadership in communities and stakeholder engagement
Also Cabinet Member for Public Protection and Licensing, Westminster Council. Leader in marketing and communications. Previously NHS England and The Pensions Regulator. Lord Mayor of Westminster 2017/18
ADAMSON, Michael
Chief Executive, The British Red Cross, helping people in crisis get the support they need
CEO 2014, previously MD, Operations and other posts. Leadership roles, Royal National Institute for the Deaf and other charities, Senior consultant with Coopers & Lybrand
ADJANI, Ariana
Co-Founder, Fine Treatment, a specialised healthcare and medical devices company utilising safe non-invasive Thermobalancing therapy for innovative treatment
Award-winning healthcare entrepreneur and innovative leader, with two patents, enabling people to live healthier lives globally. Oxford, Cambridge, LSE alumna. Previously at Shell, Zurich, HSBC
AHMED, Saeeda
Director, Education Partnerships UK, providing British qualifications, accreditation and knowledge solutions
Also Country Director, Aladdin Street UK, Higher and Further Education Ambassador; Member of 2% Club, Fellow of School for Social Entrepreneurs and Millennium Award Winner 
AHMED, Yaseer
Director of Strategy & Organisational Development, Roccia, leading supplier of tiles, bathrooms and kitchens in the Northwest
Award-winning entrepreneur. Leader in the fields of community and diversity. Clore Social Leadership Fellow. Previous CEO, Director and Non-Executive Director roles
ALBRYCHIEWICZ, Izabela (Iza)
CEO, GroupM (Poland), international media group, number one in Poland
International Leadership Fellow. Award-winning leader in the media/communications sector. Previously CEO, Wavemaker, Director, Zenith TV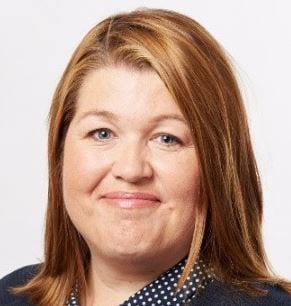 ALLEN, Samantha
Chief Executive, Sussex Partnership NHS Foundation Trust, specialist mental health and learning disability services
Chair, NHS Employers Health & Care Women Leaders Network. Top 50 CEOs 2018 (Health Service Journal). Previous leadership roles in the healthcare sector. MBA (Aston University)
ARNOLD, Richard
Group Managing Director, Manchester United plc, described as the biggest and best football club in the world
Board Member and shareholder, Manchester United plc. Chairman, Manchester United Foundation. Governor, King's School Chester. Sales and marketing/finance/accountancy roles with Intervoice, GC Europe, PwC
ASHBY, Cheri
Group Executive Director, Activate Learning Group, a pioneering international education group
Appointed 2016. Head of City of Oxford College; Head of Lifeskills Faculty and A-levels & Business Faculty; Ofsted Inspector.  Winner of three national Beacon awards (two in 2016)
BALFOUR, Andrew
CEO, Tavistock Relationships, a leading charity supporting couples, individuals and families
Appointed 2016. Internationally renowned for developing advanced practice, training and research in innovative approaches towards relationship counselling and couples therapy. Previously Director of Clinical Services
BARNES, Alison
CEO, New Forest National Park Authority, conserving and enhancing the natural beauty, wildlife and cultural heritage of the National Park
Previously Director, Natural England; led local biodiversity policy within Defra; Head of Advocacy, English Nature. Board member, Business South; SE Forestry. Landscape Institute and RSA Fellow
BEATSON, Sam
Director of Economic Consulting, Quantisi Ltd & Chairman, Smart Societies Ltd
Appointed 2015. Fellow at King's College London. Visiting scholar of St John's College, University of Hong Kong. Quantisi Ltd fintech/hedge fund startup CEO
BERGER, Marla
Co-owner, Addison Taylor Fine Jewellery and Tree of Life Movement, based in Scottsdale, Arizona
International Leadership Fellow. To unify mankind through a global spiritual awakening ignited by the realization of the power held by human intention. Chief of Marketing Relations
BERGER, Scott
Co-owner of Addison Taylor Fine Jewellery and Tree of Life Movement
International Leadership Fellow. To unify mankind through a global spiritual awakening ignited by the realization of the power held by human intention. Master artist and designer
BERRY, Annabel
CEO Sapphire, Cyber Security Specialists
With 20 years experience in the cyber security industry, Annabel has recently been recognised as one of the most influential women in the UK IT channel
BIRTLES, Kate
Customer Services Director, Biffa, UK leading integrated waste management company
Appointed in June 2020. Previously Head of Customer Experience for Certsure, then Director of Customer Service BMI Group
BLACKMAN, Roger
Founder and Chief Executive, The Reasons Why Foundation, a leading through-the-gates mentoring service for people with criminal convictions
Encouraging positive and sustainable change, helping to build new futures away from the anxieties of people's pasts.
BOROK, Tuvia
Co-Founder & CEO, The P3 Network, supporting LGBT parents and prospective parents
Executive Director & Senior Legal Counsel, Goldman Sachs. Award-winning advocate of diversity and inclusion
BOWEN, Gillian
CEO, City YMCA, London, supporting vulnerable young people to build a future as they transition to adulthood
Justice of the Peace, England and Wales. Board Trustee: LandAid Charitable Trust; Just Like Us and Lambourne End Centre
BRITTON, Paul
CEO, Thames Valley Chamber of Commerce, leading voice of micro to multinational business, locally, nationally, globally
Range of previous roles within the Chamber, special interest in Inward Investment, worked with top corporates to establish the Thames Valley Inward Investment Portal
BROWN, Denise
Principal and CEO, Stoke on Trent College, Further Education and Apprenticeships across North Staffordshire
Leader in the field of further education management, special interest in curriculum development and quality improvement. Previous leadership roles at South Essex College and GoFurther
BUNCE, Pips
Director, Head of Global Markets Technology Strategic Programs, Credit Suisse, leading global investment bank & wealth manager
Multi award winning gender fluid and non-binary leader/architect across financial institutions. Co-chair of LGBT & Ally program presenting across parliament, government equalities office, BBC, Financial News
BURNS, Liam
Chief Programme Officer, The Scout Association, helping young people develop the skills they need to succeed in life
Member, Global Student Experience Committee, Heriot-Watt University. Trustee, Tabhair Trust (Economic Empowerment). Previously President of the National Union of Students
BURRAS, Stephanie
Chief Executive at Ahead Partnership, a social enterprise company working with the private sector to improve society and boost the economy
Founded in 2006.   Helped 150,00 people connect to opportunity.  Partner, Goldman Sachs global entrepreneurship programme.  Board Member, Leeds Local Enterprise Partnership and University Business School.  CBE 2014
BURTON, Theresa
CEO, Trillion Fund, a renewable energy investment platform, also offering white-label services for peer-to-peer lending and crowdfunding
Peer-to-peer / Crowdfunding advisor and consultant. Co-founder Fundit.Buzz, various roles with Swiss Re. Founder of UK Crowdfunding Association. Sloan Fellow, MBA/MSc London Business School
CASTELL, Tanya
Chief Executive Officer, Changing the Chemistry, charity increasing boards' diversity of thought to improve effectiveness
Also Independent NED, Faster Payments Scheme Limited; Institute and Faculty of Actuaries (Chair, Quality Assurance); Governor, Fettes College; Vice Chair, Scottish Canals. Awarded MBE in 2017
CHARLES, Albertha
Financial Services Partner, PwC
Focusing on insurance and asset management. Current leadership roles at PwC and previously at Barclays Group. Award-winning diversity and inclusion champion
CHILDS, Amanda
Group HR Director, Kyocera Document Solutions UK, one of the world's leading office document solutions companies
Organisational Development Consultant, Optum Health & Technology (UK). HR Professional. Previous leadership career roles with Siemens, Safeway. Mentor
CHRISTIE, Iain
Barrister, Mediator, Facilitator, Coach and Actor
Secretary, Civil Mediation Council; Director IMPRESS, Independent Press Monitor; Trustee NZ-UK Link Foundation; Associate Member, 4-5 Gray's Inn Square chambers. Previously legal adviser, Foreign & Commonwealth Office
CLARKE, David
Co-Founder and Chief Executive of Synaptica, an innovation leader in knowledge organisation and semantic discovery solutions
FRSA 1989. Co-founded Synaptica 1995; currently leading business strategy and R&D. Global Knowledge Management Congress Leadership Award 2016. Open data advocate. Founded Post-Truth Forum 2017
COLE, Chris
Chair of Trustees, Gilead Foundation Charity, rehabilitation centre for those exiting a life of addiction
Founder and Director, Cross Rhythms (Christian radio) and Cornerstone Vision, a publishing, sales & marketing company based in Plymouth. Also Trustee, God TV since 2015
COLLINS, Richard
Managing Director of CSR Accreditation (CSRA) / Ecobrand, promoting corporate social responsibility to build ethical and responsible businesses
Leader in the field of corporate responsibility and sustainability. Volunteer, The Green Organisation Awards, Founder of the CSR Accreditation Scheme. Vice President, Buckinghamshire Chamber of Commerce
COWLISHAW, Richard
Group Human Resources Director, Clipper Logistics plc, retail logistics in UK and mainland Europe
Award-winning HR professional. Vice-President, Tempus Novo (helping ex-offenders). Executive in Residence, Sheffield Hallam University. Previous leadership roles with Courtaulds Group, Alfred McAlpine
COX, Emily
Group Head of Colleague Relations, Lloyds Banking Group
Chair, CBI North East Regional Council. Board member, The Sage Gateshead (international music venue) and Gentoo, housing association. Previously Director of Public Affairs, Virgin Money. MBE
CRAVEN, Patrick
Director of Quality, Policy and Stakeholder Engagement, City and Guilds
Appointed 2014. Previously Director of Assessment Policy, Research and Compliance.  Previously Editor-in-Chief, International Journal for eAssessment and Assessment Functions Lead for Cambridge Assessment
CRAWLEY, Sarah
Chief Executive, Initiative for Social Entrepreneurs (iSE), a leading social enterprise development organisation
Appointed 2004.  Chair Birmingham & Solihull Social Economy Consortium CIC. Social enterprise innovator, visiting Industrial Fellow, Aston University. Previously Director, Upcycle CIC and Buy for Good CIC
CRICHTON, Gilly
Co-founder, TriTectus Ltd, a specialist in corporate entrepreneurship and innovation
JP – Senior Presiding Magistrate, Chair, Magistrates Association – Surrey. European Business development award, Public Service. Association of Super Recognisers, security and healthcare sectors.
CUSHION, Nigel
Founder and Chairman, Nelsonspirit, a social impact business providing mentoring for leaders and future leaders
30 years' experience supporting and growing leaders. Business Chairman/NED, runner up NED of the year in the UK. Also Leader-Mentor, International Speaker, Author and Consultant
DADDS, Martyn
Managing Director International, Crisis Prevention Institute, providing workplace training in behaviour management for 1.2 million+ professionals worldwide every year
Appointed 2012. Also host of Restraint Reduction Network, NED of international company The Real Potential, previously MD of RR Donnelley, an $11.6 billion Fortune 250 global organisation
DALY, Chris
Chief Executive, The Chartered Institute of Marketing, creating marketing advantage for the benefit of professionals, business, and society
Career roles within the Institute. Previous leadership roles with West Wycombe Corporate Entertainment, Central Office of Information (Foreign & Commonwealth Office), Major, Household Cavalry Regiment
DANBY, Mike
Executive Chairman, Advanced Supply Chain Group, international end-to-end multi-sector supply chain company
Co-led the growth of the company following a management buy-out. Vice-Chairman, Association of Suppliers to the British Clothing Industry. Advisory and charitable roles. MBE
DAVE, Subash
Founder and President, AGORA EDGE, a soft goods manufacturer based in St Petersburg, Florida, USA
International Leadership Fellow. Founded AGORA in 1985. An industrial engineer leading his manufacturing business with "an outside edge", through rapid growth in an evermore global market
DAVIES, Sharon
Chief Executive at Young Enterprise, equipping young people to discover, develop and celebrate their skills and potential
Background in not for profit youth sector with experience covering negotiation, change management, culture and strategy. Passionate advocate of opportunities for young people, MBA qualified
DAVIS, Cynthia V
CEO & Co-founder, BAME Recruitment, dedicated to achieving highly effective diverse candidate attraction and strategies in leadership roles
Founded 2015.  Diversity & Inclusion strategist, motivational speaker and winner, Rising Stars Entrepreneur 2017. Professional Business Woman of the Year 2016. Previously cross-sector Talent Acquisition Manager
DAVIS, Mark
Dean of the College of Liberal Arts and Director of International Programmes, the University of West Alabama
International Leadership Fellow. Also former Chairperson of the Department of Behavioural Sciences, with special expertise in the psychology of emotion, learning and motivation, and intergroup relations
DAVIS, Miles
President of Linfield College in McMinnville, Oregon USA
International Leadership Fellow. 20th President of Linfield College; also Coach, Global Good Fund, a leadership development enterprise for social entrepreneurs. Previously Director, Institute for Entrepreneurship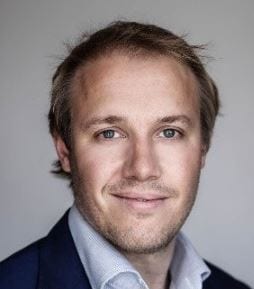 DE CAUX, Robert
Vice President, Artificial Intelligence and Robotic Process Automation, IFS, global enterprise software company
Leader in the field of applied technology – financial services, healthcare, manufacturing. Formerly with Logical Glue, Lehman Brothers. Enthusiast for cross-discipline knowledge and quizzing
DE CLOSSET, Emma
Deputy Director, Cabinet Office, building better public services through collaborative leadership
Wide range of experience across the public, private and charitable sectors. Previously Director of Strategy, National Citizen Service. International consulting experience with the Boston Consulting Group
DIBLEY, Diane
Managing Director, Services & Member Experience, British Quality Foundation, the premier organisation representing excellence and performance improvement in the UK
Appointed 2015.  Responsible for strategy and service delivery.  Excellence Assessor and Validator for past 20 years; helping organisations across sectors achieve sustained outstanding performance
DIBLEY, Fiona
Company Secretary, Dell Corporation, creating technologies that drive human progress
Managing a wide portfolio of multi-jurisdictional companies throughout Europe, Middle East, and Africa. Chair, Dell UK Pension Board. Mentor for Dell STEM Aspire programme
DICKETTS, Sally
Group Chief Executive, Activate Learning Group, a pioneering international education group
Appointed as Group CEO in 2013 having been a college Principal since 1996. A national thought leader in education and Chair of the Women's Leadership Network
DIMMELOW, Sarah
Managing Director, Core Assets Children's Services, supporting children and their families, - including adoptive families and careleavers
Appointed 2016. Previous leadership roles in social care including adult residential care, and The Children's Society. Named on 2018 OUTstanding Top 100 LGBT + Executives List
DONE, David
CEO, RHP Group, multi-award-winning, innovative housing provider and social enterprise
Established RHP from scratch in 2000. Now consistently ranked in top 10 best places to work and IIP Platinum Employer of the Year for 2018
DREW, Linda (Professor)
Creative Education Champion, Non-executive and advisory roles at the interface between creative practice and learning
Chair, board and trustee roles in higher education and the creative industries. Former Vice-Chancellor, Ravensbourne University London. Liveryman of the Worshipful Company of Stationers and Newspaper makers
DRUMMOND, Steve
Managing Director, Bainton Capital Partners: pushing the boundaries for renewable energy
Thought-leadership, finance and engineering for new and complex renewable energy technology applications, especially community energy, energy from waste, and Cuba
DUDFIELD, Helen (Dr)
Chief Scientist for Training and Human Performance, QinetiQ, innovating for people in defence and security
QinetiQ Senior Fellow.  RAEng Visiting Professor, Nottingham Trent University on Innovation in Human Factors.  Formerly Senior Principal Psychologist HM Government. Volunteer to increase diversity in STEM
DURAN, Jennifer
Global Director, Product Sustainability, RB (Reckitt Benckiser), a global force in health, hygiene and home
Sustainability advocate with over 14 years' experience in product development, change management and corporate communications. Strong champion of female leaders
EDGAR, James
Chief Talent Officer, Market Development, Wavemaker, marketing and advertising media, content technology
HR leader, Executive Coach. Charity Trustee, Working With Men. Previous senior roles in top corporates including CDC, Barclaycard, Citi, Ford. MBA University of Warwick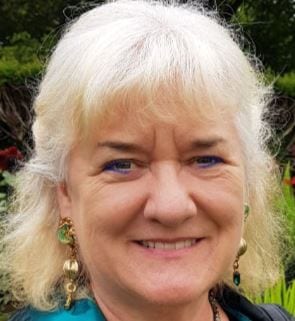 EDWARDS, Jenny
Agent of Change for Nature, Mental Health and Wellbeing
Former CEO, Mental Health Foundation.  Previously Chief Executive, Homeless Link and Director, National Campaign for the Arts. Fellow of the Royal Society of Arts. CBE
ELLIS, Suzanne
Vice-President, Integration Management Office for GSK plc, a global healthcare company, overseeing proposed Joint Venture with Pfizer
Professional transformation and change leader. Previous leadership career roles in GSK covering a wide variety of functions. Former Vice-President, Community Health Integration. FT Leadership Programme
EZINGEARD, Jean-Noel
Vice-Chancellor, University of Roehampton, full service international academic institution
Leader in the field of business and management higher education. Previously Dean of Business and Law, Kingston University, Academic Dean, Henley Business School
FLANDERS, Nikki
Managing Director - Customer Solutions. UK and Ireland, SSE plc
Appointed 2019. Previously Chief Operating Officer, Opus Energy, General Manager, O2 (Telefonica UK); Managing Director, O2 Health; NED, O2 Money. Formerly Director at Centrica and WHSmith
FORSYTH, Helen
Chief Executive, Berwickshire Housing Association, housing, community projects and social enterprise
Experienced leader of not for profit organisations.  Chair of Resilient Scotland.  Previously Scottish Committee Member on Big Lottery Fund and member of Scotland Economic Partnership
FRANCOIS, Vincent
Regional Chief Audit Executive (British Isles, Turkey, Middle-East), Societe Generale, one of Europe's leading financial services groups
Chair, Heads of Internal Audit Committee, Association of Foreign Banks. Chair, Societe Generale Pride and Allies Network. Previous leadership roles with international financial services organisations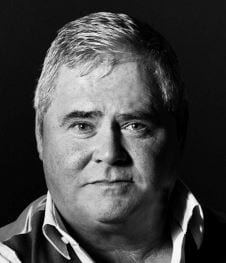 FREER, Steve
CEO and Founder, Tempus Novo, supporting ex-offenders into sustainable employment
Advisor on rehabilitation, Police and Crime Commissioners Partnership Executive Group. Previously Senior Prison Officer, HMPs Leeds and Wormwood Scrubs. Director, Link Agency
FULLER, Sam
Managing Director, The Wellbeing Project, putting health and wellbeing at the heart of an organisation's agenda
Award-winning leader in the field of organisational performance, resilience and wellbeing. Qualified specialist in neuroscience, mental wellbeing, energy management and health promotion
GASTON, Mike
CEO and Principal, South Downs and Havant Colleges
Appointed CEO of South Downs in 2015. Now leading the merger process with Havant college.  Over 25 years' experience in both Further and Higher Education
GERMAIN, David
Group Chief Information Officer, RSA Group plc, one of the world's longest-standing general insurers
UK Summit Co-Chairman, Evanta. Leader in global technology and digital strategies. Voted one of the most influential BAME Technology Leaders by the FT
GERRING, Daniel
Partner, Head of Pensions, Travers Smith LLP, one of the UK's leading full service city law firms
Expert on pensions, corporate social responsibility, diversity and inclusion. Trustee: JustLikeUs, City YMCA London, Refugees at Home. FT/Outstanding Top 100 LGBT+ Executive worldwide
GILL, Jamie
Partnership Director, 1625 Independent People, helping young people in the South West to live independently
Leader in the field of supporting care leavers, young homeless and young people who offend to succeed in life. Board Member of CVS South Gloucestershire
GOHIL, Sanjay
Partner, Board Practice, Business Services and Private Equity, Wilton & Bain, Interim Management, Executive Search, Leadership & Advisory and Specialist Hires
Multi-award-winning leader in the field of Interim Management provision for leading FTSE, Private Equity Backed, Public Sector and Global Companies
GOLSHAN, Tara
Executive Director of Education at the Jane Goodall Institute
Appointed 2006, and developed the global humanitarian and education programme Roots & Shoots. Previously Head of Education at ProShare and Senior Manager, Financial Times Business
GONZALEZ, Marcela
Managing Director, Euronet Payment Services, Ria Financial, one of the largest money transfer companies worldwide
Ria Financial for over 12 years, Chartered Director IoD, previous leadership roles in other financial institutions. Professor of Business Administration and Leadership, Cali, Colombia
GOOM, Nichola
Managing Director, You're the Boss, resources for people looking for, or providing, care and support
Also Director of Conict since April 2010, providing support to the housing, care and support sectors; previously charity CEO and Trustee, and NHS Trust Governor
GRAY, Jean
Chief Executive, Viewpoint Housing Association
Highly skilled and innovative leader experienced in all aspects of Housing, Assets, Development and Care Services.  Previously Operations Director, Berwickshire Housing Association. 
GRAZIER, Richard
President and Managing Director, Community Brands UK, the UK's largest Edtech group: including Groupcall, Eduspot, Wisepay, Assembly and Coscole
Appointed 2017, board level leadership roles in Edtech for 15+ years. Using technology to make a sustainable change and improve outcomes for all children
GRENVILLE-JONES, Bernard
Group Executive Director, Innovation and Development, Activate Learning Group
Appointed 2015.  Previously Co-Founder and Director for 22 years of an award-winning financial services consultancy, OAC plc.  Also Chair/ Vice-Chair/ Non-Exec Director of charitable & business Boards
HAKESLEY, James
Co-Founder and CEO, Cube Video, award-winning video production and animation
Award winning leader and entrepreneur. Buckinghamshire Business First Growth Champion, New Business of the Year 2017 and winner Young Entrepreneur of the year, Thames Valley Business Awards 2018
HALL, Katja
Director of Corporate Affairs, Capita plc, a leading global provider of technology-enabled business services
Former Partner of Chairman Mentors International, Group Head of External Affairs & Sustainability, HSBC, Deputy Director-General/ Chief Policy Director of the CBI
HAMMOND, Lisa
CEO, Centrix Software, a leading provider of workspace computing solutions, a Red Herring Top 100 Global Company
Author, public speaker on IT services and business. Highly Commended Woman of the Year (SME) 2014. Harvard Business Schools Alumna
HARBORD, Clare
Group Director of Corporate Affairs, Drax 
Appointed 2017.  Previously Director of Corporate Affairs, Heathrow Airport and Director of Communications for the UK Ministry of Justice.  Fellow of the Chartered Institute of Public Relations
HARE, Dominic
Chief Executive Officer, Blenheim Palace, a World Heritage Site visitor attraction, focussed property business and a landed estate
Leading strategy across all three business lines – palace, property, countryside. Previously roles with Barclays Capital and Paribas. Chartered accountant with KPMG, specialising in corporate finance
HARLEAUX, Brandi
Chief Operations Officer, South Post Oak Recycling Center, full service non-ferrous and ferrous scrap metal recycling in Houston Texas
International Leadership Fellow. Mentor, Wolff Center for Entrepreneurship. Houston Livestock Show and Rodeo Committee Member. Lakewood Church Business Ministry Leader. Previous Leadership roles at the Walt Disney Company
HARRIS, Jane
Director, External Affairs and Social Change, National Autistic Society, creating a society that works for autistic people
Leader in the field of social change, communications, public affairs. Partners national, local government, media, NHS. Previous roles with, Leonard Cheshire Disability, Rethink Mental Illness
HAY, Peter
Non-Executive Member of multiple social policy Boards & Board Consultant
Executive member, New NHS Alliance; Board member, Social Care Institute for Excellence and Community Integrated Care. Former Director for People, Birmingham City Council.  Awarded CBE
HEAWOOD, Jonathan
Executive Director, Public Interest News Foundation, supporting independent news providers to tell the stories that matter
Also Visiting Research Fellow, University of East Anglia. Previously Founding Director, The IMPRESS Project; Consultant, Save the Children UK; Programmes Director, Sigrid Rausing Trust
HERITAGE, John
Chief Operating Officer of North West Boroughs Healthcare NHS Foundation Trust
Previously Director of Transformation and Partnership. FE & HE College Governor and University Hon. Senior Lecturer. Background in the third sector in commercial development
HEWITT, Guy
Managing Director, Anglo European Trading (UK) Ltd, supplying private label cosmetics, biocides & medical devices to leading UK retailers
Previous experience with a Third Party logistics provider before joining the family business which was purchased with my business partner in 2008
HIGHAM, Anita
Elected Public Governor Oxford University Hospitals Foundation Trust
Lay Council member 'Patient Safety Sector', Royal Society of Medicine; 20 years as School Head. Awarded OBE in 1996
HOOK, Lydia
Chief Financial Officer, Community Brands UK, the UK's largest EdTech group: including Groupcall, Eduspot, WisePay, Assembly and Coscole
Appointed CFO in 2018 transitioning from Managing Director for Eduspot. Board roles in telecoms and software for 10+ years. A passionate leader striving for continuous improvement in the EdTech space
HOUGH, Andrew
CEO, Association of Professional Sales, advancing and promoting excellence in the sales profession
Leading sales industry standards. Previous international leadership roles in the IT and financial services sectors with Dell EMC, Sun Microsystems, GE, Barclays Asset Finance and Lloyd's
HOWELLS, Keith
Founder and Partner, Project4 Learning Lab, thought leader re company-wide sprint systems for driving up standards and performance
Former Chief Design Engineer, Rolls-Royce. Chartered Engineer and Fellow, Institution of Mechanical Engineers. Significant leadership experience in change management. Business Mentor for the Prince's Trust since 2014
HUNSTONE, Kelly
Chief Executive, Social Change UK, social research and social campaigns in areas such as obesity, smoking, gun crime, environment
Founder, Good&Kind (social impact platform for good deeds and kindness). TedX speaker, Multi-award winning strategic marketeer, Experience with HM Government, NHS
IRFAN, Fozia
Chief Executive, Bedfordshire and Luton Community Foundation, transforming communities through strategic, equitable and collaborative funding
Innovator addressing inequality through grant-making and philanthropy. Commissioner, Inclusive Growth Commission and Trustee of Association of Charitable Foundations, Commended as Rising Star CEO. FRSA
JACQUES, Steve
Group Chief Executive, Key Assets Group, global network of social enterprises delivering flexible children & family social services solutions
International Leadership Fellow. Leader in the field of child protection & alternative care internationally. Director, National LGBT Federation (NFX) Ireland. Award-winning diversity champion
JARVIS, Jenny
Chief Operating Officer, The Education and Training Foundation, the workforce development body for the Further Education and Training Sector
Leader in the field of business strategy and continuous improvement. Previous director level roles with Rehab JobFiT, Reed in Partnership. MBA Warwick University
JENNINGS, Mike
Chairman, Jennings Garsington Ltd, commercial real estate based on core values and a clear purpose beyond profit
Appointed 1986. Also creator of the unique service Jennings Business Mentors. Author of Valuable, a book based on experience of running a values based business
JEPP, Andrew
Managing Director, Zurich Municipal, providing insurance and risk management products to the public sector
Appointed 2016.  Chairman of Tennyson Insurance; Chairman of Sutton Housing Society; Trustee of Zurich Community Trust; previously Director of Public Sector for Zurich Insurance
JONES, Chris
Chairman, Mologic, improving patient care and quality of life through personalised point of care diagnostics
International medtech business leader. Executive Chairman, Elasmogen. NED roles – MediSieve, Deltex, Health Enterprise East. Chair Board of Governors Appleton C of E Primary School.
JUCHTER VAN BERGEN QUAST, Bob
CEO, Swiss Chamber of Commerce in The Netherlands, building the economic development of Switzerland and The Netherlands
International Leadership Fellow. CEO, European Chamber of Digital Commerce. President, Court of Arbitration, ECDC. Attorney at Law. International honours and awards. Volunteer roles. Descendant of Knights of the Garter.
KAPLAN, Andreas (Prof Dr)
Dean | Rector (elected), ESCP Europe Berlin, European multi-campus business school (Berlin, London, Paris, Madrid, Turin, Warsaw)
International Leadership Fellow. Professor of Marketing. Counted among the top 50 business & management authors worldwide. Focus on artificial intelligence, social media, higher education. Keynote speaker
KLING, Sarah
CEO and Founder, UEVision, Inc, user experience strategy and design company based in San Francisco
International Leadership Fellow. Founded 2005.  Also Head of Customer Experience, Moox Inc, the next generation urban bicycle company.  Previously CEO & Founder Whackamole Labs, and UX Consultant, multiple companies
KOONTZ, Rachel
Vice-President, Research & Development Allergy, Cough Cold, Pain & Cardio & North America, Bayer Consumer Health 
International Leadership Fellow. Previous leadership roles in GSK Consumer Healthcare & Reckitt Benckiser. Experienced R&D leader passionate about consumers
LARBIE, Jo
Founder and Director, Inclusive Professions, dedicated to increasing women and BAME professionals in leadership positions within professional services firms
Management Consultant, inclusive talent strategist, executive coach, organisational development. NED and Chair. Solicitor, Law Society. Previous senior roles in professional services firms (eg DLA Piper, BDO)
LARSSON, Jeremy
UK General Manager and Director of Strategic Partnerships, CurrencyFair.com, the best currency rates for individuals and businesses
Mentor at Virgin StartUp; Advisory Board for Ensygnia, Owen James, Nimbus Ninety and GLG; Former Advisor to the Home Office & HM Treasury
LAWSON, John
Chief Information Officer, BAE Systems, a global defence, aerospace and security company
Previously CIO, GKN (Automotive Division). Management Consultant with Deloitte, PwC, Infosys. Multiple business transformation initiatives at major global organisations, BP, ABB, Adidas, Tetrapak, Nestle
LAYTON, Julie
Chief Executive, Advance, providing housing support and employment advice to adults with learning disabilities and mental health conditions
Appointed 2015. Also Board Member, Charityworks, UK Non-Profit Sector's Graduate Programme. Previously Director of Resources / Deputy CEO and Company Secretary, Advance
LEE, Simon
CEO, Civil Service Sports Council, promoting fulfilling lifestyles by providing sport and leisure opportunities to public sector employees
Extensive leadership experience of international sports stadia and membership organisations. Strategic planning, event management and business development
LLOYD, Pablo
Founder & CEO, Visionnaires Part of Capital City College Group, inspiring and supporting business start-ups
Non-Executive Advisor, Recruitment Juice. Previously Chief Executive, Activate Apprenticeships and Executive Director, Activate Learning; Chief Operating Officer, learndirect and CFO, the Performing Rights Society. OBE
LOWE, Alison
Chief Executive, Touchstone

,
Mental Health and wellbeing charity based in West and South Yorkshire
Specialising in BAME communities, coproduction and community development. Previously a Leeds City Councillor 1990 – 2019
MACAULEY, Amanda
Founder and Director, Influence and Persuade, helping organisations propel their growth through powerful message design & communication
Leader in the field of change consultancy. Creator of 'WondrousWomen@Work' Programme. Previous leadership roles with Capgemini, Ecclesiastical Insurance Group, Arthur Andersen. Rugby player
MACLEOD, Charlotte
Change Consultant and Non Executive Director
Trustee of a Multi-Academy Trust of 32 primary, secondary and special schools. Career of leadership roles in retail, logistics, sales and marketing
MARCEL, Brian
Founder and Chair, IBCS Group, award-winning No. 1 integrator of enterprise mobility systems and Blockchain supply chain solutions in Eastern Europe
Chair since 1988; also Chair, Box Up Crime, CEO, Bar Code Systems, mentor to young entrepreneurs and local Councillor
MARCHINGTON, Tessa
Founder & CEO, Music in Offices - Creating harmony in the workplace, offering musical solutions to common business problems through leadership workshops, choirs & tuition
Award-winning leader in the arts, bringing business and culture together. Founder/Director, Investec International Music Festival, and Consultant, City of London Festival
McCORMACK, Martin
CEO, College of Anaesthesiologists of Ireland, promoting excellence in patient care and safety in Anaesthesia and allied fields
International Leadership Fellow. Adjunct Associate Professor, Trinity College. NED Wellness Alliance Charity. Member, Royal Academy of Medicine, Ireland. Fellow, Irish Computer Society. Previous leadership roles in professional bodies and healthcare
McDONNELL, Rory
Founder and CEO - Cavalry Healthcare, Vocationally driven, expertly delivered Nursing and Care
On a mission to change care for the better! Hospice Nurse and Charity Director working to improve care with a growing team of outstanding nurses & carers
McKENZIE, Deborah
Director/Chief People Officer at Public Health England, specialising in change management, organisational development and talent management
In 2017, concurrently Director, Civil Service Leadership and Learning at the Cabinet Office and Director/ Chief Officer at PHE. Maintains cross-Government responsibilities re leadership development
McMILLAN, Zitah
Chief Executive Officer, Predictive Black Ltd
Former top Executive of Dollar Financial consumer services Group.  Previously Communications and International Director, Financial Conduct Authority; Director of Communications, Department for Work and Pensions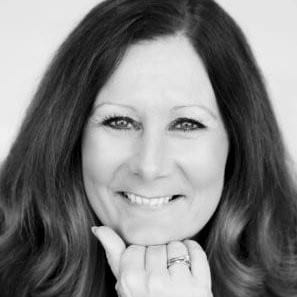 MILLARD, Marnie
CEO, Nichols plc, multinational soft drinks business, brands are Vimto (global), Feel Good, Sunkist, Levi Roots (UK)
NED,  Finsbury Food Group. Chair, NW Regional Council, CBI. Charitable activities. Member, Advisory Board for the Manchester Metropolitan University School of Business and Law
MORGAN, Michelle
Co-Founder, Livity, and Founder, Pjoys - PJs with purpose
Award-winning Founder of five other businesses, including most recently Pjoys – PJ's with purpose. EY EOY Winner and Queens Award for Enterprise Innovation. NED and Mental Health Campaigner
MOSZYNSKI, Michael
Chief Executive Officer, LONDON Advertising, award-winning global agency built for today
UK CEO of the Year 2019. Founding Partner of M&C Saatchi. Published author. Awarded Order of Merit by Knights of Malta for charity work
NEWEY, Roy
Founding Partner, Roy Newey Growth Partnership, business consultancy
A global entrepreneur who has established and led businesses in 15 countries globally. Chairman of many Boards ranging from the Commonwealth Skills Forum to Tranmere Rovers FC
NIEVES, Victor
Partner, EMEIA Capital Markets, EY, global leaders in assurance, tax, transaction and advisory services
Co-Chair emeritus, Unity LGBTA Network. Member of Advisory Board, OUTstanding. Previous international leadership career roles within EY. Certified Public Accountant, State of New York
NOBBS, Amanda
Local Government Boundary Commissioner for England, and Chair of the Marine Conservation Society
Previously Member, Mayor of London's Water Advisory Group; Non Exec Member, Flood and Coastal Programme Board. Former CEO, Council for National Parks. Awarded OBE 2017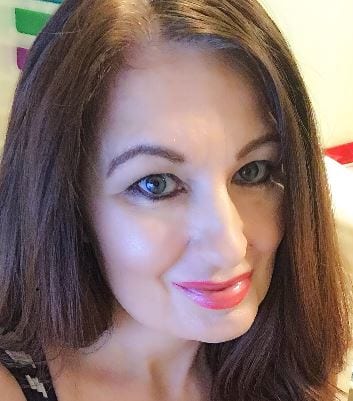 NURSE, Sam
Founder, Chair and CEO, Money Advice Hub, a not for profit community interest company
NED Advisory Board member, The Vulnerability Registration Service and Bristow & Sutor Bailiffs.  Assorted other Board Leadership roles, including Chair, Institute of Money Advisors
O'CONNELL, Noelle
Executive Director, European Movement Ireland, connecting Ireland and Europe
International Leadership Fellow. Director, Alliance Française Ireland, previous Skillnets. Chévalier De l'Ordre National du Mérite. Volunteer, Women for Election, Women on Air. Previous leadership roles across public service
O'KEEFFE, Mok
Founder at The Innovation Beehive, releasing the creative potential of people at work
Vice Chair and HR Director, Islington Arts Factory. Innovation Advisor, Royal Armoured Corps, Trustee/ Advisor positions.  Previously international leadership roles including, ?What If! Innovation, Yum Brands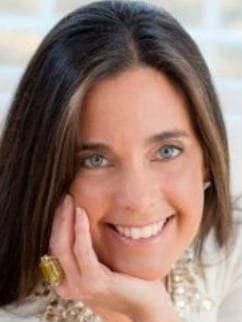 O'LEARY, Christa
Founder and CEO of Home in Harmony, Inc. international design & lifestyle firm based in Boston, Massachusetts 
International Leadership Fellow. Author of international best seller "Home in Harmony", on creating a nurturing home environment.  Interior designer, lifestyle curator and Hay House Radio Show host
OATES, Seamus
CEO,TBAP Multi-Academy Trust, running 9 alternative provision and special academies
Appointed 2011. Previously Executive Headteacher of Bridge AP Academy; member Headteachers' Board (NW London and South Central England); member Youth Justice Board; awarded CBE 2017
OSBORNE, Susan
Director of Communications, The Goodwork Organisation, an ethical creative agency
Also NHS and National Care Association Liaison Director. Previously University Hospital South Manchester; Department for Education; Cancer Research UK and BBC Producer
PALMER, Jonny
RAF Officer, Deputy Chair of Trustees for the Armed Forces' Christian Union and Director of EP3 Property Ltd.
A seasoned military officer dedicated to serving military facing charities and Company Director determined to provide high-quality homes for those on low, or no, income
PANAY, Mark
Co-Founder and Managing Director, Simpleweb Ltd, Venture Tech for early stage startups
Also Non-Executive Director, IdeaSquares, (crowdfunding); Ordoo, digital ordering platform; Trustee, Tobacco Factory Theatres and Co-Founder, Contactzilla, a seamless contact management system
PATON, Chris
Managing Director, Quirk Solutions Ltd, corporate strategy wargaming specialists
Founded 2011.  Former Lieutenant Colonel in the Royal Marines advising the Cabinet Office and National Security Council.  Lecturer, London Business School; Fellow, Strategic Planning Society and Author
PAYNE, Teresa
Managing Partner, Parfitt Cresswell Solicitors
Trustee/Director, Home Renaissance Foundation (Think Tank promoting recognition of the importance of home environments). Director, Compliance Manager. Director, Connections B2B (Business Growth)
PEACOCK, Alison (Dame)
Chief Executive, Chartered College of Teaching, Connecting, informing and inspiring the teaching profession
Deputy Lieutenant of Hertfordshire. Visiting Professor, University of Hertfordshire. Trustee, Teach First. Leadership and advisory roles in a range of governmental/ education-related organisations
PICKERING, Dave
Head of Integration and Transformation Risk Oversight, Virgin Money UK plc
Previously, Chief Executive, The Lending Standards Board. Track record of achievement in a regulated environment. Previous leadership roles with Nationwide Building Society
PIRRI, Eugenio
Chief People and Culture Officer, Dorchester Collection, a portfolio of the world's foremost luxury hotels
Award-winning leader in the field of international people leadership and human resources in the hospitality sector. Diversity and inclusion champion. Author and Fellow of the CIPD
PITFIELD, Michael
Business Mentor and Executive Coach. Marketing and Human Resources Advisor, True Swift Ltd, data management experts
Leader in the field of international executive development. Board Member UNICON Executive Education (USA), Member, EFMD Management Development (Brussels). Previously Director of International Business, Henley Business School
PLUMMER BRAECKMAN, Judith
Senior Research Associate Future Dams, Cambridge Institute for Sustainability Leadership
The Future Dams project explores how global capital flows influence the emergence of more sustainable dam infrastructure. Joint Chair of Governors, Hockerill Anglo-European College
POPE, William (Professor)
A leader in environmental technologies, bioscience and health, winning numerous business, environmental excellence, bioscience, health and innovative biotechnology awards
Chairman & Pro-Chancellor of University of Suffolk; Chairman of Society for the Environment, Yorkshire & Humber Academic Health Science Network (and National Chair of Chairs) & Environmental Policy Forum
PORTSMOUTH, Dannii
Vice-President HR, PepsiCo Great Britain Ireland & Nordic, global food and beverage leader
Senior HR professional, international background in pharma, law and electronics. Change & Talent leader, previously range of strategic roles within GSK
POTTER, Bruce
Partner and Chairman, Blake Morgan LLP, 'Top 50' legal practice across southern England, and Wales
Commercial lawyer with recognised experience in the health sector. Advisor for government, corporates, public and private sector. Special interest in corporate responsibility. Voluntary and charity contributions
POWELL, Andrew
Chief Executive Officer, The Training Room, UK's largest provider of aspirational education & careers
Appointed 2014. An accomplished international board level executive. Charity Champion of Dreams Come True. Previously Chief Operating Officer with Colt Technology Services
RABIA, Fajer
Executive Director at Pakistan Alliance for Girls Education (PAGE), supporting marginalised social groups in Pakistan and the UK
International Leadership Fellow. Award-winning social entrepreneur in Pakistan and the UK; Chair/ Director of various companies, experienced in supporting local authorities to develop policies for disadvantaged communities
RICHARDS, Sarah
Independent consultant, currently working with KPMG and HM Courts and Tribunal Service on their major Reform transformation programme
Formerly Global Head of People Capability, Jaguar Land Rover. Trustee and Director of Ashorne Hill Management College
ROBB, Karen
Partner, Grant Thornton LLP, "shaping a vibrant economy"
Appointed 2006.  Chairman of EMEA indirect tax committee working with member firms across the world. Previously employed by Pricewaterhouse Coopers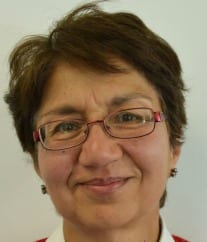 ROBINSON, Nina
Finance Director, Universities and Colleges Information Systems Association (UCISA), Oxford
Finance Director specialising in supporting Boards of medium sized businesses with managing high rates of growth. Also a college governor and Chair of Audit & Risk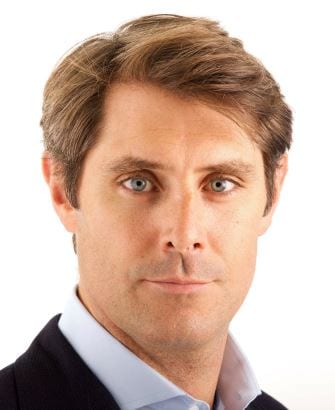 ROOME, Ben
Chief Executive, Digital Mobile Spectrum Ltd, a UK joint venture of EE, Telefónica, Three and Vodafone
Appointed 2013. A Board Director and CEO passionate about information networks and services and their impact on society. Previously with Nokia
ROYSTON, Lawrence
CEO, Investor, Tech Entrepreneur, NED - Founder of Groupcall, part of the UK's largest edtech group
Innovator in the field of Edtech for 20 years, solving real world problems from idea to successful execution and exit. Specialist areas of interest include Safeguarding and GDPR
RUGHANI, Pratap
Professor of Documentary Film & Associate Dean of Research, London College of Communication, University of the Arts, London
Leads the Research Department for staff and students in Screen, Media and Design. Award-winning documentary filmmaker working to promote cross-cultural interchange. Director, Lotus Films
SACKREE, Ian
Chief Executive, Protocol, leading a nationwide Recruitment House; a specialist in FE & Skills
Leadership and Recruitment specialist for skills sector; Board member, Chartered Certified Accountant and Chair of Youth/Homeless Charity and senior military leader for Youth and Cadets
SADIQ, Asif
Head of Diversity, Inclusion and Belonging, The Telegraph Media Group, media production, national newspapers
Award-winning diversity and inclusion expert. Chair, London Hate Crime Board. Director, SAE Institute UK (creative media). Advisory, consultancy and academic roles. MBE
SAHOTA, Narinder
Head of Transformational Consulting & Transformation Services EMEA CTO, Salesforce, global leader in customer relationship management
An accomplished Chief Technology Officer, driving digital, culture and customer transformation with a belief in compassionate leadership. Previously a CTO at global systems integrator Capgemini
SALEEM, Waheed
Managing Director, Waldoc Ltd., a major provider of GP services in Walsall, West Midlands
Board experience across many sectors; Assistant Police and Crime Commissioner, West Midlands; Non-Executive Director, Birmingham & Solihull Mental Heath FT NHS; Trustee, Midlands Air Ambulance
SANDHU, Ronny (Dr)
Founder of Harley Street Wellness Foundation (HSWF), Divisional Medical Director and trainee psychotherapist
NHS consultant radiologist with additional interests in leadership, wellbeing and mental health awareness. Senior roles in the NHS, BMA, British Institute of Radiology and Royal College of Radiologists
SCHEFFER, Hein
Director of Workforce & Organisational Development, Herts Valley CCG
Also Chair, NHS Clinical Commissioners HR Forum; Previously Director at Plymouth Hospitals NHS Trust; Blackpool Teaching Hospitals NHS Foundation Trust
SEAGER, Andrew
Director of Business Development, Citizens Advice, giving people the knowledge and confidence to find their way forward
Experienced Business Development Director, professionally qualified from the Institute of Fundraisers focussed on fundraising primarily from central government departments
SEVERN, Jarl
Managing Director, Owen Mumford, international medical devices group
Appointed 2008. A hands-on international director with experience in sales, operations and general management across the medical, industrial, automotive and retail sectors
SHANAHAN, Martin
CEO, IDA Ireland (Industrial Development Agency), Irish Government's investment promotion and development agency
International Leadership Fellow. Member, National Competitiveness Council and National Skills Council. Previously, Chief Executive, Forfás (Government policy agency for enterprise, trade, science, technology, innovation). Diversity and inclusion champion
SHERWOOD, Chris
Chief Executive Officer, RSPCA, the oldest animal welfare organisation in the world
Appointed 2018. Also Trustee, Spice Innovations Ltd. Previously CEO, Relate, the UK's leading relationship support charity. Director, Scope; Senior Manager, Nesta
SISSON, Adam
Vice-President & Head of Oral Health R&D, GSK plc, a global healthcare company
Leader in research and development in the fields of healthcare and FMCG. Previous roles with RB. Passionate about consumer led innovation & talent development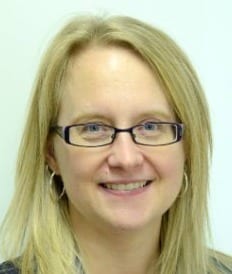 SIVERS, Chris
Director of Children, Adults and Health, South Gloucestershire Council
Appointed 2018. Previously Director of People, Swansea City and County Council;  Assistant Chief Executive and Assistant Director, Darlington Borough Council; Director of Communities, Swindon Borough Council
SKELTON, Nick
Thought leader in the social use of technology within organisations, shaping digital tools to improve working cultures
Former Digital Workspace Director at University of Bristol, founded independent digital consultancy in 2019. Passionate advocate for education & diversity. Award-winning champion of the LGBT+ community
SLAPE, Moira
Human Resources Director, Travers Smith, one of the UK's leading full service law firms
Leader in the field of HR in the legal services sector. Previous leadership roles with Eversheds, White & Case, Linklaters. FCIPD
SMITH, Bradley
Sales & Marketing Director, Grundon Waste Management,  helping organisations achieve their environmental aspirations
Director, Colne Valley Park Community Interest Company. Director, Paper Cup Recovery and Recycling Group. Previous leadership roles in Grundon Waste Management
SMITH, Joshua Isaac
Managing Director, AdaptFaster.com, coaching Executives globally and experts in resilience training
International entrepreneur, speaker and creator of bestselling DVD on Yogaboxing.  Specialist in neuroscience-informed approaches to mindfulness and resilience.   Former CEO of telecommunications company in California
SOBO, David
Chief Operating Officer, Ultra Education CIC, teaching Entrepreneurship to inspire positive and lasting change in the lives of young people
Experienced Operational Leader across not-for-profit and corporate sectors (including SAS, Microsoft, SPSS(IBM) and The Adventure Learning Charity)
SPARKS, Alison
Legal Director & Company Secretary, Euronet Payment Services at Euronet Worldwide
Leader of European in-house legal team and board director with particular expertise in complex commercial arrangements, payments and regulatory matters on a cross-border and multi-jurisdictional basis
STEELE, Carolyn (Professor)
Healthcare, Not for Profit, Education, Strategic and Organisational Development. Manchester University, Newcastle School of Law
Keen interest in Mental Health in clinical and management roles up to Regional Director /Director of Strategic Partnerships. Not for Profit sector at DoH
STUBBS, Richard
Chief Executive Officer, Yorkshire and Humber Academic Health Science Network, encouraging the spread of innovation across the health community
Appointed 2017.  Also Non-Executive Board Director, Sheffield City Region Local Enterprise Partnership.  Previously Head of Commercial and International Innovation, NHS England; Managing Director, NHS Global
SUDBURY, Hayley
Founder & CEO, WERKIN, a technology platform to transform the talent pipeline and career development
Award-winning entrepreneur in the science, technology and finance sectors. Previous career roles with Barclays and ANZ Bank. TechWomen 50 Champion. Founder4Schools speaker
SWALLOW, Jenifer
Director - LawTech Delivery Panel, Tech Nation, a government-backed initiative to transform the legal sector through tech
Focused on consumer-facing tech companies, leadership roles at Yahoo!, Zynga and the fintech TransferWise, including as General Counsel, Company Secretary, Chief of Staff and VP People
SWEENEY, Charlotte
Thought leader and specialist in diversity and creating inclusive cultures
Founded independent consultancy in 2012.  Also NED on multiple Boards including Mid Yorkshire NHS Trust and City HR Association.  Author & public speaker; OBE in 2017
TAYLOR, Anne
CEO Thorngate Churcher Trust, residential care and supported housing in South Hampshire
Director, Almshouse Consortium Ltd, Chairman, Trust 2000, Member of ACCA Charities Technical Advisory Group, Winner of Finance Team of the Year 2015 (National Finance Awards)
THAPLIYAL, Anil (Professor)
Chief Executive, HealthTRx Ltd, based in New Zealand and working in the digital Mental Health domain internationally
International Leadership Fellow. Recognised international thought leader and entrepreneur in the digital mental health domain. He has implemented several award-winning projects with real social impact in New Zealand and abroad
THUSWALDNER, Gregor
Provost and Executive Vice-President, Whitworth University, Spokane, Washington
International Leadership Fellow. President, Austrian Studies Association. Fellowship, Editorial, Membership, and Directorial roles in international organisations. Author, Editorial Board member and Peer Reviewer
TOWNEND, Jeanne (JC)
CEO, UK & Ireland - Lee Hecht Harrison (LHH), a leading career transition and talent development company
Leader in international management consulting. Board Member of FedCap (NYC multinational charity helping those with barriers to employment). Member of the CBI's Economic Growth Board
TOWNSON, Jane
CEO, LifeSpan100 Ltd, empowering people to make the most of the 100 year life and providing lifestyle and care services
Award-winning serial entrepreneur and leader of businesses in industries from social and health care to housing, and from food production to medical screening. Former CEO, Somerset Care; Chairman, YourLife
TSAPROUNIS, Christos
Head of People and Culture, Auto Trader UK, the UK and Ireland's largest digital automotive marketplace
HR professional. Award-winning diversity advocate. Trustee, Survivors Manchester. Previous roles with Co-operative Bank, The Guinness Partnership. FCIPD
TULSIANI, Raj
CEO, Green Park, interim and executive search, a diverse approach to leadership
Award-winning diversity champion. Deputy Chair, Diverse-Leaders. Chairman, Mongoose – inclusive cricket. Business Leaders of the Year 2018. Private Sector Diversity Champion of the Year 2018
VICKERMAN, John
Group HR Director, Magnox Ltd
Also NED Darlington Football Club. Previously HR Director, Fujitsu; Chief HR Officer with OSN & Ooredoo in the Middle East. HR Director BBC, Vice-President HR at BP
WALKER-SMITH, Sarah
Chief Executive, Shakespeare Martineau LLP, top 50 law firm
Governor, Nottingham Trent University. Formerly Chief Operating Officer Browne Jacobson. Career roles with Boots, PwC, Deloitte
WARD, Claire
CEO, Institute for Collaborative Working
Experienced NED and adviser in pharmacy and healthcare. Governor – University of Hertfordshire
WARREN, Joëlle
Founder & Executive Chair, Warren Partners, one of the UK's largest independent Board Advisory and Executive Search firms
Chair, York  Crown Nominations Commission (PM-appointed, April 2019), Vice- Lord Lieutenant for Cheshire. Chair, Cheshire Community Foundation. Member, CBI Enterprise Forum. Ski Instructor, walker, cyclist
WATSON-O'NEILL, James
Chief Executive, the Deaf health charity SignHealth, social care, mental health, domestic abuse services in British Sign Language
RSA Fellow. Trustee of British Society of Mental Health and Deafness; UK Council on Deafness; Voluntary Organisations Disability Group. Previous leadership roles with Scope, NSPCC
WELCH, Kate
Chief Executive, Social Enterprise Acumen CIC, Holder of the Queen's Award for Enterprise Promotion
Founder 2010.  Director, Communities Together Durham & North-East Social Investment Company; Trustee, Association of Chief Executives of Voluntary Organisations.  Deputy Lieutenant, County Durham. Awarded OBE 2008
WHITCOMB, Ellis
Deputy Head & Director of Strategic Development, St Paul's Girls' School, one of the country's leading independent girls' schools
Leading on the engagement of new and emerging technology in education. Previously reconnaissance officer in the army and joined teaching after 14 years in industry
WILKINSON-BRICE, Em
Deputy Chief People Officer, NHS England
Previously Deputy Chief Executive/Chief Nurse, Royal Devon and Exeter NHS Trust and Director of Nursing since 2010, following an extensive leadership career within the NHS
WILLIS, Andy
Chair of Alliance Homes in North Somerset (social housing provider) and Dorset HealthCare (mental and physical health services provider)
Various Non-Exec Board roles in housing, education and health. A specialist in corporate governance and leadership development working with The King's Fund and NHS Leadership Academy
WILSON, Ben
Chief Executive, Grovelands, challenging the status quo in the consulting and recruitment industries
Appointed 2010.  Developing highly sector focused teams to increase the business's growth rate (going up to 6 in Recruiter magazine's FAST 50). Previously with Heads Recruitment Ltd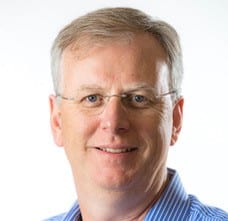 WILSON, David
CEO and Founder, Fosway Group, leading HR industry analysis/research focusing on next generation HR, talent and learning
Strategic advisor and speaker on HR strategy, technology, and trends. LPI Fellow and winner of the 2020 Colin Corder Award for Outstanding Contribution to Learning
WILSON, Helen
Head of Human Resources, The Duke of Edinburgh's Award 
Distinguished career in HR, previously at Imation UK Ltd. Valiantly overcame personal adversity to become a multi-medal winner in the British Transplant Games. Chartered MCIPD
WITTS, Simon
Founder, Aviation Skills Partnership
A highly experienced Executive across transportation operations, engineering, education, skills & training. Previously Director on the Boards of five airlines, including British Airways
WOOD, Dan
Acting Chief Officer for People and Organisational Development at Avon and Somerset Constabulary
Previously Deputy Director for People and Head of Strategy and Transformation. Previous Board member of the Scout Association and Chair of the British Youth Council
WOOD, Roisin
Chief Executive, Kick It Out, football inclusion and diversity campaign, working with clubs, players and grassroots communities
National Council Member, Football Supporters Federation, Lay Magistrate, Northern Ireland Judiciary Service, Previously Head of Diversity, The Football Foundation. Fellow of the RSA. OBE
WOODCOCK, Anita
Director, Katosi Women Development Trust UK & Trustee Home-Start, Portsmouth, empowering rural women in Uganda and supporting vulnerable families and children
Founder, AW Consultants, training and coaching. Previously, Owner and Managing Director, InFocus Skills Ltd. Executive development at John Lewis
WRIGHT, Jennie
Director of Digital Technology, Western Europe, at KFC
Digital technology and marketing leader. Trustee of the KFC Foundation and Vice-Chair of Governors at the Oaks Federation. Former Director, CDG Group, Specsavers and du
YOUNG, Claire
Founder and Director, School Speakers, providing inspiring speakers to academic institutions to enthuse, motivate and inform students
Award-winning entrepreneur, government advisor, public speaker and writer. Finalist in 'The Apprentice' (2008).  Experienced with Colgate, Palmolive, L'Oréal, and Superdrug