ADAMS, Ian
Director of Policy, Strategy and Communications, NHS Resolution, providing strategic leadership in healthcare across England.
Executive leadership of government agencies and NHS. Extensive experience in politics and charities. Trustee, Amnesty International UK Charity Board & Vice-Chair, Single Homeless Project.  Past Lord Mayor of Westminster.
ADJANI, Ariana
Co-Founder, Fine Treatment, a specialised healthcare and medical devices company utilising safe non-invasive Thermobalancing therapy for innovative treatment
Award-winning healthcare entrepreneur and innovative leader, with two patents, enabling people to live healthier lives globally. Oxford, Cambridge, LSE alumna. Previously at Shell, Zurich, HSBC
ADNETT, Simon
Vice President Sales UK&I/MEA, Enghouse Interactive, delivering a broad range of call center solutions designed to deliver winning customer experiences.
A solutions sales specialist with over 15 years in the industry. Experience in enterprise transformation projects and helping businesses change the way they interact.
ADUKWU, Emmanuel
Deputy Head of School, Applied Sciences, College of Health, Science & Society, University of the West of England
Professor in Applied Microbiology and member of School Leadership Team. Trustee, Applied Microbiology International, RSB HE Bioscience Teacher of the Year 2023, Member MRC BBRAG.
AGHNIA, Somayeh
CEO and Founder, Geeks Ltd, information technology and consultancy services.
Co-founder of Sutton College of Technology, and WordUp App. Career roles as a technologist. Voluntary roles, honours, and awards.
ALLEN, Kay
Campaign Director, The Greengross Foundation Ltd, championing the benefits and opportunities of a world where age is irrelevant.
Protagonist and award-winning entrepreneur.  Director, Diverse Advice, expert in responsible business and diversity & inclusion. Strategic Advisor, Purple Space & Panel Member, Ofcom.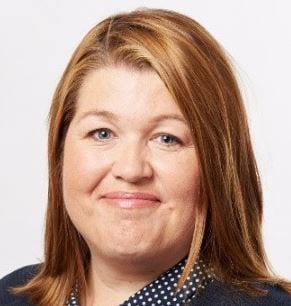 ALLEN, Samantha
Chief Executive (Designate), North East and North Cumbria Integrated Care Board, improving health and care in the North East and North Cumbria
Chair, NHS Employers Health & Care Women Leaders Network. Top 50 CEOs 2018 (Health Service Journal). Previous leadership roles in the healthcare sector. MBA (Aston University)
ALTINAS, Asude
Co-Founder & CEO, Twin Science & Robotics, developing children's STEM skills for sustainability
Co-founded Twin in 2018 after delivering educational workshops in the most disadvantaged areas and hosting a TV Show on CNN. Previously, President, Young Guru Academy (YGA).
BAGNALL, Lee
Chief Executive Officer, JD Outdoor (GO Outdoors Retail Ltd and Blacks Outdoor Retail Ltd), to inspire and equip everyone for life outdoors
Leader with a hands on approach to achieving results through clear strategies, goals and objectives. Non-Executive to Advisory Board, Pennies & Board Member, Midlands Air Ambulance Trading Ltd.
BAILEY, Andrew
Chief Executive, Rathbone Results Limited, the leading business consultancy in the Fire & Safety sector
Leader in the fields of strategy, business transformation, consultancy, data and process re-engineering. Multi-sector experience, maritime, defence/security, motorsport, financial services
BAILEY, Timothy
Royal Air Force Wing Commander, Capability Development, UK Space Command
Extensive experience in a variety of roles in the contemporary military operational environment. Member of the Royal United Services Institute
BALDONADO, Kira
Vice-President, Public Health and Policy, Prevent Blindness, fighting blindness and saving sight.
International Fellow. Leader in the field of public health and policy approaches to vision care, helping raise it as a significant public health issue. Advocate, author, collaborator.
BARKMAN, Peter
Executive Vice President, International Expansion & CMO, Solita, creating impact that lasts by combining tech, data and human insight
Leader in the field of managing growth and scale-up companies and developing business concepts. Chairman, Sisua_Digital and Yellow Film & TV. Entrepreneur and Board member.
BARNES, Alison
CEO, New Forest National Park Authority, conserving and enhancing the natural beauty, wildlife and cultural heritage of the National Park
Previously Director, Natural England; led local biodiversity policy within Defra; Head of Advocacy, English Nature. Board member, Business South; SE Forestry. Landscape Institute and RSA Fellow
BASSETT, Louise
Chief Executive Officer, Gentoo Group Limited, housing association providing great homes, strong communities and inspired people
Leader with over 20 years' experience in the UK and Europe in Consumer and Healthcare Industries and Social Housing. Previous senior roles with Merck and Pfizer.
BAUCH, Eva-Maria
Managing Director, Mediengruppe Oberfranken, multimedia company with more than 50 individual brands for business and private customers.
Senior Business Leader with over 25 year's experience in digital and media industry. Non-Executive Board Advisor, Global Music Vault; German Digital Advisory Board & Female Board Pool.
BAXTER, Ian
Founder & Chairman, Baxter Freight, a customer service driven logistics provider
Logistics entrepreneur, start-ups investor and public speaker on capitalism, leadership and faith, Arsenal fan.
BEEBY, James
Director of Engagement and Fundraising, Diabetes UK, striving to create a world where diabetes can do no harm.
Leader in the field of fundraising. Career roles in corporate and not-for profit sectors including Terence Higgins Trust, Prostate Cancer UK. Runner-up Mastermind 2023.
BEETY, Dan
Senior Director Global Public Affairs Engagement, Novo Nordisk, driving change to defeat diabetes and other serious chronic diseases
Leader in the field of corporate & health public affairs and communications. UK Board Director with expertise in developing and leading integrated strategies and teams.
BERESFORD, Clare
CEO, Laurence Simons Search, specialist legal, IP, privacy, legal operations, and compliance search and selection firm
Leader in the field of professional services. Diversity and Inclusion champion.  Advisory Board member, Thomson Reuters TWLL Board, Fundraising Board member, The Personal Support Unit charity
BERRY, Annabel
Founder, The Lamplight, established to empower positive business transformation by championing compassionate leadership
Specialising in leadership development and cultural change. Experienced leader in cybersecurity, former CEO of Sapphire, Chairperson of Cyber North, Executive Director of Ladies Hacking Society.
BIRTLES, Kate
Customer Services Director, Biffa, UK leading integrated waste management company
Leader in Customer Experience and Service profession in roles across Europe and UK. Ex-professional dancer with volunteer work providing support to children and adults through dance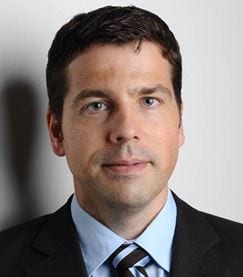 BORNKESSEL, Thomas
Head of Engineering Trains, Deutsche Bahn, German long-distance Railways and international provider of transport networks
Internationally experienced leader in the field of innovative engineering systems and transformations. Previous senior roles with Rolls-Royce, and research with ESA/ESTEC
BOSLEY, Stuart
Managing Director - Construction Consulting Services (Quantum & Project Advisory) at DeSimone
Extensive international experience in major infrastructure projects, dispute resolution and expert litigation support. Member of Chartered Institute of Arbitrators, Institute of Directors, Prime Dispute fellow.
BOURCHIER-O'FERRALL, Philip
President and CEO, Outernet Global, worldwide network of connected districts for content, advertising, live music and mobile commerce
Leader in the fields of media, broadcasting, and digital disruption. Member, Royal Television Society, BAFTA, International Emmy Awards. Descendant of Knights of the Garter.
BOYCE, I. Stephanie
Immediate Past President, The Law Society of England and Wales
Extensive leadership background in public law and global governance advising charities, regulators, local and central government. Member, National Preparedness Commission & HM Treasury & Department of BEIS Socio-Economic Taskforce
BRAGAGNI, Maurizio (Dr)
Chairman & CEO, Tratos UK Ltd, innovation-led, European electrical, electronic and fibre optic cables manufacturer
Honorary Consul Serenissima Repubblica di San Marino. Honorary Senior Visiting Fellow, Bayes Business School. Visiting Professor, Bolton University. Co-founder & Chairman, Esharelife Foundation. OBE.
BRIGGS, Christina
Chief Executive Officer, New World Insight Limited, shaping happier work and lifestyle balances
CEO Horizones Consulting,  HR, internationalisation and business growth specialist. Leader in the fields of empowerment and human-centric strategies.
BRITTON, Paul
CEO, Thames Valley Chamber of Commerce, leading voice of micro to multinational business, locally, nationally, globally
Range of previous roles within the Chamber, special interest in Inward Investment, worked with top corporates to establish the Thames Valley Inward Investment Portal
BROOKS, Christina
Founder & CEO, Ruebik, pairing exceptional talent with progressive organisations
Social impact entrepreneur with over 20 years' experience in the talent attraction field. Trustee, The Footsteps Trust; Mentor, Key4Life & Advisor to multiple social start-ups.
BROWN, Denise
Principal and CEO, South Essex College, the largest technical and vocational education and training provider in Essex.
Leader in the field of further education management, special interest in curriculum development and quality improvement. Previously Principal and CEO at Stoke on Trent College.
BROWN, Wayne
Chief Fire Officer, West Midlands Fire Service, making the West Midlands safer, stronger and healthier
Experienced leader within the Fire Sector, leading and delivering organisational change & improvement, spearheading Equality, Diversity and Inclusion and breaking glass ceilings.
BUCKTON, Ben
Group Chief Operating Officer & Partner, Ampa, leading legal & professional services group
Board Member at Shakespeare Martineau. CIM Fellow. Extensive experience across UK, EMEA, North America and Asia. Previous senior marketing positions at Experian, Axa and RSA.
BUNCE, Pips
Director, Head of Global Markets Technology Strategic Programs, Credit Suisse, leading global investment bank & wealth manager
Multi award winning gender fluid and non-binary leader/architect across financial institutions. Co-chair of LGBT & Ally program presenting across parliament, government equalities office, BBC, Financial News
CACOURIS, Philip
Senior Director, Global Markets, Harvard Business School, to educate leaders who make a difference in the world
International Leadership Fellow. Learning and development professional with expertise in graduate and executive education. Strong multicultural experience (US, Europe and Asia). Based in Boston, Massachusetts, USA.
CARTER, Andrew
Chief Executive Officer, Chapel Down Group, England's leading wine producer with an award-winning range of sparkling and still wines
A results driven leader with a strong track record of delivering transformational business performance. Previous leadership roles with Chase Distillery (Diageo), Treasury Wine Estates and Bacardi.
CARTER, Harrison (Dr)
Chief of Staff, Delivery and Vaccinations and Screening, NHS England
Member of the Court, University of Bristol. Fellow, Royal Society of Public Health. Ambassador, Medical Research Foundation, British Medical Association.
CASTELL, Tanya
External member, Prudential Regulation Committee & Non-Executive Director
Also Independent NED, Faster Payments Scheme Limited; Institute and Faculty of Actuaries (Chair, Quality Assurance); Governor, Fettes College; Vice Chair, Scottish Canals. Awarded MBE in 2017
CAUSON, Joanna
Chief Executive Officer, Institute of Customer Service, independent professional membership body for customer service, driving business performance across all sectors
Leader in the professional body sector. Non-executive director roles. Media commentator, Policy advisor to Parliament. Previously with the Chartered Management Institute and the City & Guilds of London
CHAN, Xian
Managing Director, (Global Head of Digital Assets) HSBC, helping everyday people achieve their financial goals by democratising the investment world
Investor, Business leader, Digital advocate. Passionate about democratising investments through technology and content. Former Fund Manager at HSBC Asset Management, Barclays and EFG International
CHARLES, Albertha
Partner, Asset and Wealth Management Leader, PwC
Focusing on insurance and asset management. Current leadership roles at PwC and previously at Barclays Group. Award-winning diversity and inclusion champion
CHEEMA, Kelvin
Global Transformation Programme Director, HSO Enterprise Solutions - Microsoft Dynamics Partner & Global Transformation Advisor Lebara Group Telecommunications
Digital innovative leader with a blend of consultancy, advisory and global delivery experience. Holds board level strategic advisory roles at the University of Bath and Talent Microsoft Technologies.
CHILDS, Amanda
Group HR Director, Kyocera Document Solutions UK, one of the world's leading office document solutions companies
Organisational Development Consultant, Optum Health & Technology (UK). HR Professional. Previous leadership career roles with Siemens, Safeway. Mentor
CHOUGULE, Tribeni
Director, Inclusive Impact & Sustainability, Europe, Visa, the world's leader in digital payments
Member, Skills & Diversity Council techUK. Task Force Member, All-Party Parliamentary Group on Artificial Intelligence. Mentor and advisory roles- multiple organisations, I&D advocate.
CIPRIANO, Pamela
President, International Council of Nurses & Dean and Professor, University of Virginia School of Nursing
International Leadership Fellow. Globally recognised nurse leader, strategist, executive and advocate. Named number 2 on Healthcare Global's list of the Top 10 women in healthcare for 2021.
CLARKE, David
Co-Founder, Synaptica, providing enterprise software solutions that help people to organise, categorise, and discover knowledge.
Entrepreneur providing technical vision and business leadership for the development of semantic AI solutions. Contributor to international industry standards, and initiatives on political polarisation.
COLE, Chris
Founder & Co-Chair, Cross Rhythms Christian Media Charity, syndicating weekly programmes globally
Board Member, GOD TV & The Christian Broadcasting Council.  Previously Executive Director and Trustee, United Christian Broadcasters. Committed supporter of the growth in Christian media globally.
COLLINS, Richard
Managing Director of CSR Accreditation (CSRA) / Ecobrand, promoting corporate social responsibility to build ethical and responsible businesses
Leader in the field of corporate responsibility and sustainability. Volunteer, The Green Organisation Awards, Founder of the CSR Accreditation Scheme. Vice President, Buckinghamshire Chamber of Commerce
CONSTABLE, Simon
Chief Executive, Warrington and Halton Teaching Hospitals NHS Foundation Trust
Consultant physician and clinical pharmacologist by background. Extensive experience in clinical leadership, both inside and outside the NHS. Visiting Professor, University of Chester.
COOK, Katy
Head of Treasury Operations, Nationwide Building Society, the world's largest building society.
Career roles within Nationwide. Leader with 18 years' experience within financial services including Treasury, Marketing and Credit Risk. A mum to 3 boys and otherwise found on the side-lines of her children's football matches.
COPE, John
Director of Strategy, Policy, & Public Affairs, UCAS, connecting people to apprenticeships & higher education
Board Member, Institute for Apprenticeships & Technical Education. NED, Activate Learning. Trustee, Achievement for All. Advisory Board, Education Policy Institute. National Council Member, LGBT+ Conservatives
COPSON, Andrew
Chief Executive, Humanists UK, working towards a tolerant world where rational thinking and kindness prevail
President, Humanists International. Trustee, The Actors of Dionysus, International Humanist Trust. Member of the Council and Treasurer, Electoral Reform Society, George Eliot Fellowship.
COROMINAS, Montserrat
Founder & CEO, Intergroup Partners AG, a global disruptive independent corporate finance partner focused on technology and growth
Extensive leadership, entrepreneur and broad experience in the technology and funding in infrastructure, security high tech, energy and medtech industries. Board member, CEO Collaboration Forum.
COUPLAND, Jennifer
Chief Executive Officer, IfATE (Institute for Apprenticeships and Technical Education)
Leader with extensive background in education and training policy development and delivery of major programmes. Previous senior roles with BIS, DfE and the STA.
COX, Emily
Group Head of Colleague Relations, Lloyds Banking Group
Chair, CBI North East Regional Council. Board member, The Sage Gateshead (international music venue) and Gentoo, housing association. Previously Director of Public Affairs, Virgin Money. MBE
CRADDOCK, James
UK Managing Director,  SEGRO plc, Europe's leading owner, manager and developer of industrial property
Extensive experience in the field of real estate with over 15 years spent in the industrial and logistics sector.  Previous roles with Prologis, MetLife Investments and CBRE.
CRAVEN, Patrick
Director of Quality, Policy and Stakeholder Engagement, City and Guilds
Appointed 2014. Previously Director of Assessment Policy, Research and Compliance.  Previously Editor-in-Chief, International Journal for eAssessment and Assessment Functions Lead for Cambridge Assessment
CROOKS, Linda
CEO/ Executive Producer, The Traverse Theatre, Scotland's new writing theatre.
Leader in the fields of theatre, film, and the arts. Previous roles with The Royal Lyceum Theatre, The Edinburgh International Film Festival.
CULLEN, Eva
Head of Customer Fulfilment Operations, John Lewis Partnership, working in partnership for a happier world.
Leader in the fields of operations, transformation, change and customer experience. Previous senior roles with, British Gas, Centrica and Dell.
CURLEY, Martin
Director, Digital Health Ecosystem and Professor of Innovation, Maynooth University, improved Health System efficiency, effectiveness, equity globally.
Dynamic Digital and Innovation/Research Director with strong people management skills. International keynote speaker. Chair annual UNGA-SS Digital Health Symposium and Visiting Professor, University of Bath.
DADDS, Martyn
CEO, Giuoco Piano Advisory Limited, strategy and management consultancy service
NED of Restraint Reduction Network and international company The Real Potential, previously MD of Crisis Prevention Institute and RR Donnelley, an $11.6 billion Fortune 250 global organisation
DALY, Chris
Chief Executive, The Chartered Institute of Marketing, creating marketing advantage for the benefit of professionals, business, and society
Career roles within the Institute. Previous leadership roles with West Wycombe Corporate Entertainment, Central Office of Information (Foreign & Commonwealth Office), Major, Household Cavalry Regiment
DAVE, Subash
Founder and President, AGORA EDGE, a soft goods manufacturer based in St Petersburg, Florida, USA
International Leadership Fellow. Founded AGORA in 1985. An industrial engineer leading his manufacturing business with "an outside edge", through rapid growth in an evermore global market
DAVIES, Sharon
Chief Executive at Young Enterprise, equipping young people to discover, develop and celebrate their skills and potential
Background in not for profit youth sector with experience covering negotiation, change management, culture and strategy. Passionate advocate of opportunities for young people, MBA qualified
DAVIS, Cynthia V
CEO & Co-founder, Diversifying Group, dedicated to achieving highly effective diverse candidate attraction and strategies in leadership roles
Founded 2015.  Diversity & Inclusion strategist, motivational speaker and winner, Rising Stars Entrepreneur 2017. Professional Business Woman of the Year 2016. Previously cross-sector Talent Acquisition Manager
DAVIS, Mark
Dean of International Programs, the University of West Alabama
International Leadership Fellow. Also former Chairperson of the Department of Behavioural Sciences, with special expertise in the psychology of emotion, learning and motivation, and intergroup relations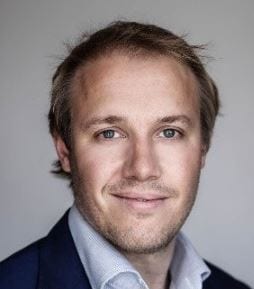 DE CAUX, Robert
Vice President, Artificial Intelligence and Robotic Process Automation, IFS, global enterprise software company
Leader in the field of applied technology – financial services, healthcare, manufacturing. Formerly with Logical Glue, Lehman Brothers. Enthusiast for cross-discipline knowledge and quizzing
DEJEAN, Catriona
Director of Strategy and Impact, Tearfund, development agency aimed at alleviating poverty
Board Trustee, INTRAC (social justice). Previous social enterprise and community development roles
DENSON, Lisa
Head of Transformation, UK Hydrographic Office, driving the digital transformation to meet the needs of the Royal Navy & global commercial shipping.
Extensive experience in leading a Customer facing division, Product Management and Programme Delivery. Committed to understanding customer need and ensuring customer satisfaction.
DHALIWAL, Pavan
Chief Executive Officer, Revolving Doors, breaking the cycle of crisis and crime.
Extensive experience across advocacy, public affairs and policy in the NGO and public sector. Proven track record of leading policy and legislative change. Board Member, Public Law Project.
DOGGETT, Tim
Chief Executive Officer, Chemical Business Association, the voice of the chemical supply chain
Extensive leadership experience in logistics and global supply chain. Chartered Fellow of the CILT and member of various groups within Government and the G7.
DRUMMOND, Steve
CEO, Electrogenic Ltd, UK-based technology company making beautiful classic cars all-electric
Green energy and transport entrepreneur. Background in power engineering, project finance and commodities. Non-executive Director & Chair, Investment Committee for the Low Carbon Hub IPS
DUDFIELD, Helen (Dr)
Chief Scientist for Training and Human Performance, QinetiQ, innovating for people in defence and security
QinetiQ Senior Fellow.  RAEng Visiting Professor, Nottingham Trent University on Innovation in Human Factors.  Formerly Senior Principal Psychologist HM Government. Volunteer to increase diversity in STEM
EDWARDS, Carolann
Managing Director, Workplace Psychology, providing tailored learning and development, coaching and consultancy
Strategic, creative and commercially driven L&D professional, with extensive global experience. Award winning course designer. Winner of the Professional Services Leader of the Year.
EDWARDS, Dave
Chief Executive, Royal Aeronautical Society, the professional community and independent source of knowledge in aerospace, aviation and space.
International senior executive with extensive experience of commercial growth, turnaround and relationship management. Politically experienced with significant lobbying skills.  Arts Charity Trustee.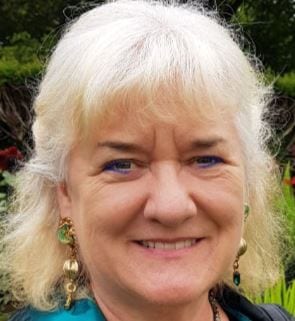 EDWARDS, Jenny
Chair of the People's Health Trust & Agent of Change for Nature, Mental Health and Wellbeing
Former CEO, Mental Health Foundation. Previously Chief Executive, Homeless Link and Director, National Campaign for the Arts. Fellow of the Royal Society of Arts. CBE
EMMETT, Christine
Non-Executive Director/Ambassador Gateway Project Reviews & Mesothelioma UK
Leadership & Commercial direction – significant projects: British Rail Privatisation, Channel Tunnel. NED High Speed Rail Ltd, NHS Trusts, County Councillor. Lateral thinker, ever the optimist!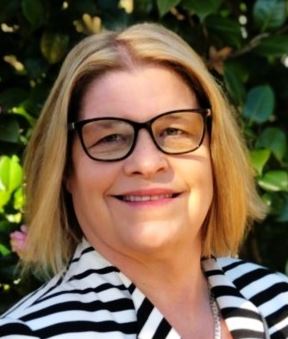 ENDACOTT, Michelle
Chief Executive, Prince's Trust Australia, providing a sustainable future for Australia, where young people, military families and communities thrive
International Leadership Fellow. An experienced management professional. International award winner for fostering agricultural innovation and story-telling. Managed The Australia Women's Health Diary, raising $1 million for Breast Cancer Trials.
EZINGEARD, Jean-Noel
Vice-Chancellor, University of Roehampton, full service international academic institution
Leader in the field of business and management higher education. Previously Dean of Business and Law, Kingston University, Academic Dean, Henley Business School
FARDAD, Elham
Founder & CEO, Migrant Leaders, inspiring and developing young migrants across the UK
Extensive leadership career in blue chip multinationals including GE, News Corp and EY. Member of multiple Advisory Boards. Mentor and Speaker.
FLANDERS, Nikki
Managing Director - Customer Solutions. UK and Ireland, SSE plc
Appointed 2019. Previously Chief Operating Officer, Opus Energy, General Manager, O2 (Telefonica UK); Managing Director, O2 Health; NED, O2 Money. Formerly Director at Centrica and WHSmith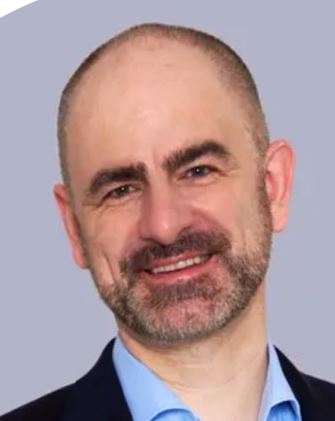 FRANCOIS, Vincent
Chief Audit Officer, The Bank of London, a leading edge technology company and the world's first purpose-built global clearing, agency and transaction bank
Chair, Heads of Internal Audit Committee, Association of Foreign Banks. Previous leadership roles with international financial services organisations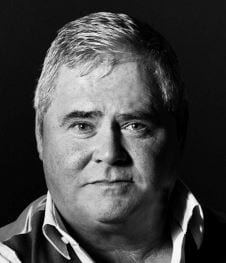 FREER, Steve
CEO and Founder, Tempus Novo, supporting ex-offenders into sustainable employment
An influential leader on prison reform, currently working with the Centre for Social Justice think tank. Previously Business Development Manager, HMP Leeds and Prison Officer Wormwood Scrubs.
FRENCH, Lucy (Lady)
Chief Executive Officer, Fleet Street Quarter, a business improvement district helping reshape this historic location.
Founder and Chair, Never Such Innocence. Campaigner, Community mobiliser, Fundraiser, Childrens champion, Supporter of the Arts. Trustee roles. OBE.
FULLER, Sam
CEO, The Wellbeing Project, putting health and wellbeing at the heart of an organisation's agenda
Award-winning leader in the field of organisational performance, resilience and wellbeing. Qualified specialist in neuroscience, mental wellbeing, energy management and health promotion
GASTON, Michael
Principal and CEO, HSDC, one leading College with campuses at South Downs, Alton and Havant
Appointed in 2017 after leading the merger process. Extensive experience in both Further and Higher Education. Executive coach and facilitator.
GAWTHROP, Jonathan
Executive Director, Wellbeing, Sustainability & Assurance, EMCOR UK, facilities management, creating a better world at work
Award-winning behavioural change specialist. Independent Verifyer, Mayor of London Healthy Workplace Charter. Advisory and volunteer roles. Speaker and writer.
GERRING, Daniel
Partner, Head of Pensions, Travers Smith LLP, one of the UK's leading full service city law firms
Expert on pensions, corporate social responsibility, diversity and inclusion. Trustee: JustLikeUs, City YMCA London, Refugees at Home. FT/Outstanding Top 100 LGBT+ Executive worldwide
GILBERTSON, Bob
President/CEO, YMCA World Urban Network, CEOs of YMCAs around the world advancing the YMCA mission
International Leadership Fellow. Leader in the field of non-profit organisation management. Career roles in the YMCA.
GILL, Jamie
Partnership Director, 1625 Independent People, helping young people in the South West to live independently
Leader in the field of supporting care leavers, young homeless and young people who offend to succeed in life. Board Member of CVS South Gloucestershire
GOHIL, Sanjay
Partner, Board Practice, Business Services and Private Equity, Wilton & Bain, Interim Management, Executive Search, Leadership & Advisory and Specialist Hires
Multi-award-winning leader in the field of Interim Management provision for leading FTSE, Private Equity Backed, Public Sector and Global Companies
GOLSHAN, Tara
Executive Director of Education at the Jane Goodall Institute
Developed the humanitarian and education programme Jane Goodall's Roots & Shoots for UK and UAE. Previously Head of Education, ProShare and Senior Manager, Financial Times Business
GOLTON, Matthew
Most recently, Managing Director, TransPennine Express, intercity rail provider with a vision to Take the North Further
Senior railway executive, with accessible leadership, strategic vision and well-honed influencing skills. Skilled communicator, relationship builder, pragmatic deal-maker. Previously Interim MD at GWR.
GONZALEZ, Marcela
Vice President, Business Developments, I-Transfer Global Payments 
Chartered Director IoD, previous leadership roles in other financial institutions. Professor of Business Administration and Leadership, Cali, Colombia.
GOOM, Nic
Managing Director, You're the Boss, resources for people looking for, or providing, care and support
Also Director of Conict since April 2010, providing support to the housing, care and support sectors; previously charity CEO and Trustee, and NHS Trust Governor
GRENVILLE-JONES, Bernard
Executive Director Enterprise, Activate Learning Group
Appointed 2015.  Previously Co-Founder and Director for 22 years of an award-winning financial services consultancy, OAC plc.  Also Chair/ Vice-Chair/ Non-Exec Director of charitable & business Boards
GROTH, David
COO, Rebel Internet, home internet provider
Leader in the fields of telecommunication, media and technology focused on data driven strategies. Previous senior positions with BT & Charter Communications.
GUPTA, Mayur
CEO and Founder, Career Accelerator, helping young diverse people prepare for their careers.
Business Coach, The OCM Group. Co-Founder and CEO, Master Money. Volunteer roles, author, speaker, honours and awards. Diversity champion.
HAKESLEY, James
Co-Founder and CEO, Cube Video, award-winning video production and animation
Award winning leader and entrepreneur. Buckinghamshire Business First Growth Champion, New Business of the Year 2017 and winner Young Entrepreneur of the year, Thames Valley Business Awards 2018
HALL, Anna
Chief Executive Officer, Hurlingham Polo Association, the governing body for polo in the UK & Ireland
Leader with a background in Sports Administration and Operations in Equestrian sport. Board Trustee, Pets as Therapy. Previously with Riding for the Disabled Association and British Equestrian.
HAMILTON, Susan
Consultant in Public Health, providing strategic leadership to public health programmes in local government.
NED and Vice Chair, Taff Housing Association. Previous senior roles with The Royal Osteoporosis Society, the NHS and Committee Member, National Institute for Health Research.
HAMPSON, Elizabeth
Partner, Life Sciences & Health Innovation Strategy. European Leader, Deloitte Health Equity Institute. Deloitte Consulting.
Career roles in Deloitte and with Tribal Group, NHS Confederation, Goldman Sachs, UBS. Trustee. Hobbies include, pottery collection, piano, yoga, water sports with her family.
HARBORD, Clare
Group Director of Corporate Affairs, Drax 
Appointed 2017.  Previously Director of Corporate Affairs, Heathrow Airport and Director of Communications for the UK Ministry of Justice.  Fellow of the Chartered Institute of Public Relations
HARDINGHAM, Mark
Chair, National Fire Chiefs Council (NFCC),  the professional voice of the UK Fire & Rescue Service.
Leader with 33 years fire service experience across multiple roles. Previously, Chief Fire Officer and County Council Director, Suffolk.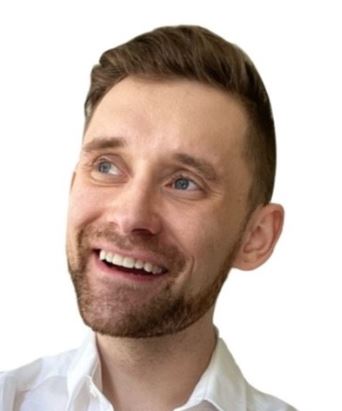 HARDY-LENIK, Tim
Group Head of Engagement, Diversity Equity & Inclusion, Belron International, making a difference with real care
Diversity, equity and inclusion expert with a background in the international third sector. Member of multiple equality/human rights committees. LGBT+ and mental health champion.
HARRINGTON, Michael
Borders & Immigration Transformation, PwC, global professional services network
Leaders in the field of helping Home Affairs organisations keep their citizens safe and their borders secure. Previous leadership roles with Capgemini. Formerly British Army Officer
HARRIS, Jane
Chief Executive, Speech and Language UK, changing young lives
Leader in the field of social change, communications, public affairs. Partners national, local government, media, education, NHS. Previous roles with, National Autistic Society, Leonard Cheshire Disability.
HARRISON, Dawn
Head of Training and Logistics Solutions UK, Lockheed Martin, global security and aerospace company
Scientist by background, leader in the field of defence training. Previous senior roles with Thales and QinetiQ.
HASTINGS, Guil
Founder and Non-Executive Director, TopSource Worldwide, delivering global employer solutions to ambitious companies around the world.
Deep C-Level leadership and commercial experience in helping companies expand globally. Experience in organic growth as well as domestic and global acquisitions.
HAY, Peter
Non-Executive Member of multiple social policy Boards & Board Consultant
Executive member, New NHS Alliance; Board member, Social Care Institute for Excellence and Community Integrated Care. Former Director for People, Birmingham City Council.  Awarded CBE
HEAWOOD, Jonathan
Executive Director, Public Interest News Foundation, supporting independent news providers to tell the stories that matter
Also Visiting Research Fellow, University of East Anglia. Previously Founding Director, The IMPRESS Project; Consultant, Save the Children UK; Programmes Director, Sigrid Rausing Trust
HEDGES, Matthew
Director, Asia and Americas, Westminster Foundation for Democracy, dedicated to supporting democracy around the world
Former British Ambassador to Paraguay (2017-2020). Leadership roles in the British diplomatic service, managing culturally diverse teams. Fluent in five languages. Diversity champion.
HERITAGE, John
Chief Executive, David Lewis, supporting those with complex needs, including learning disabilities and autism
Previously COO, North West Boroughs Healthcare NHS FT.  FE & HE College Governor and University Hon. Senior Lecturer. Background in the third sector in commercial development
HEY, Nancy
Executive Director, What Works Centre for Wellbeing, the UK's independent body for wellbeing evidence, policy and practice
Global leader in the field of wellbeing. Policy Professional, Advisor and Coach. Extensive experience leading and growing successful teams. Board Member National Centre for Creative Health
HOUGH, Andrew
Founder & Director, Institute of Sales Professionals, not-for-profit international professional body for sales.
Leading sales industry standards. Previous international leadership roles in the IT and financial services sectors with Dell EMC, Sun Microsystems, GE, Barclays Asset Finance and Lloyd's
HOWELLS, Keith
Founder and Chief Executive, Project4 Learning Lab, helping organisations accelerate the flow of their work
Former Chief Design Engineer, Rolls-Royce. Chartered Engineer and Fellow, Institution of Mechanical Engineers. Significant leadership experience in change management. Business Mentor for the Prince's Trust since 2014.
JACQUES, Steve
Executive Chairman, Odyssey Social Care, providing quality children's services across Ireland
A global senior leader and experienced social worker in the field of child and family social services.  Non-Executive Director of the National LGBT Federation (Ireland) and children's services organisations in the USA and Asia.  Award-winning diversity champion.
JANDU MARSH, Gurpal
Franchise Director (East London), Care Improvement Associates (CIA), expert care quality consultants offering bespoke solutions to achieve outstanding.
Experienced Social Care Consultant and Senior Manager with extensive track record of mock inspections, practice leadership and turnaround support to improve quality and compliance outcomes.
JAUNDRILL, Darren
Portfolio Director, Civil Service, leader of major government programmes and initiatives
Extensive experience of leading major programmes with foundation of operational and crisis management. Passionate about transforming opportunities for social change. Fellow of RSA and CMI
JOEL, Ashiedu
Founder/Director, Ashioma Consults Ltd, enabling inclusive leadership through a culture of belonging and thriving in diversity
Leader in the field of culture change, diversity and inclusive leadership.  Non-Executive Director, Derbyshire Healthcare NHS Foundation Trust and Elected Councillor, Leicester City Council.
JOHN, Gareth
European Director of Legal, Chair, Stop Hunger Foundation, Sodexo, global leader in sustainable food and FM services.
Award-winning General Counsel, background in international organisations in IT, transport, business services. Qualified executive coach, recent Masters degree in Practical Ethics and AI.
JONES, Chris
Executive Chairman, Global Access Dx, improving patient care and quality of life through personalised point of care diagnostics
International medtech business leader. Chairman, Freehand. NED roles – MediSieve, Causeway Therapeutics, Health Enterprise East. Chair Board of Governors Appleton C of E Primary School.
JONES, David
CEO, The Feathers Association, helping children, young people and communities explore new worlds & opportunities.
Strategic change management & implementation specialist. CEO & National Chairman, Forum for the Built Environment (Faculty of Building), Managing Director, THIRTY30.
JUCHTER VAN BERGEN QUAST, Bob
CEO, Swiss Chamber of Commerce in The Netherlands, building the economic development of Switzerland and The Netherlands
CEO, European Chamber of Digital Commerce. President, Court of Arbitration, ECDC. Attorney at Law. International honours and awards. Volunteer roles. Descendant of Knights of the Garter.
KAPLAN, Andreas (Prof Dr)
Rector (elected) & Dean ESCP Paris & Berlin, European multi-campus business school (Berlin, London, Madrid, Paris, Turin, Warsaw)
Professor of Marketing. Counted among the top 50 business & management authors worldwide. Focus on artificial intelligence, social media, higher education. Keynote speaker
KAVANAGH, Stephen
Executive Director of Police Services, INTERPOL, connecting police for a safer world
Extensive background in policing across London and as Chief Constable of Essex. Chairman, World Class Policing and Honorary Professor, University of Essex.
KEMP, Tim
Programme Director for UNICEF with Corporate Learning Solutions, a trusted global training partner. Specialist in Leadership, Inclusion and Innovation
Facilitator and Leadership Coach, working with half a dozen professional networks on four continents. Author, keynote speaker and screen writer.
KENDRICK, Heledd
Founder & CEO, Recruit for Spouses Ltd, supporting the communities surrounding our Armed Forces.
Leader with a passion for bringing a positive perspective to the workplace and leading a motivated team. Advisor, Omid International & Trustee, Little Troopers and Give Us Time.
KHAN, Faheem
Founder and CEO, Future Leaders UK, supporting underrepresented young people secure Post-18 pathways and be community leaders 
Intervention provider to Mayor of London and Home Office. Deputy Headteacher and Redbridge LGBT+ Lead. Counter Terrorism Advisory Network Secretary. Winner of Mayor's Award 2020.
KLING, Sarah
CEO and Founder, UEVision, Inc, user experience strategy and design company based in San Francisco
International Leadership Fellow. Founded 2005.  Also Head of Customer Experience, Moox Inc, the next generation urban bicycle company.  Previously CEO & Founder Whackamole Labs, and UX Consultant, multiple companies
KOONTZ, Rachel
Vice-President, Research & Development Allergy, Cough Cold, Pain & Cardio & North America, Bayer Consumer Health 
International Leadership Fellow. Previous leadership roles in GSK Consumer Healthcare & Reckitt Benckiser. Experienced R&D leader passionate about consumers
KREIENKAMP, Eva
Chief Learning Officer, EK Consulting
Award-winning leader and equal opportunity and diversity champion. Previously CEO, Berliner Verkehrsbetriebe and senior transportation leadership roles in Mainz, Wiesbaden, and Cologne
KRONEN, Juliane (Dr)
Co-Founder & CEO, innatura, distributing brand new donations in kind to non-profit organisations as needed.
Leader with an extensive background in strategy consulting for the global telecommunications industry and experience in social impact projects. Vice Chair, Right Livelihood Award Foundation.
LAMBERT, Lucie
General Counsel, UK Government Investments, providing expertise that creates value for society from the government's most complex commercial interests.
Leader in the legal sector. Advisor to executives, NEDs, Ministers. UK delegate to an OECD Working Party.  Experience in banking, law firms and the United Nations.
LANGE, Kirsten
Chair/NED/Member of Boards of companies in Germany, the UK and North America
Leader in the field of engineering/machinery and ESG. Business Angel CleanTech, Adjunct Professor, INSEAD. Member, Atlantik-Brücke e.V.
LAYTON, Julie
Chief Executive, Advance, providing housing support and employment advice to adults with learning disabilities and mental health conditions
Appointed 2015. Also Board Member, Charityworks, UK Non-Profit Sector's Graduate Programme. Previously Director of Resources / Deputy CEO and Company Secretary, Advance.
LEE, Daniel
Chief Executive Officer, Xervon Industrial Services LLC, leading supplier of industrial maintenance and support services.
International Leadership Fellow. Senior executive with extensive international experience working across 5 continents. A strategic and analytical leader with a proven track record of helping organisations innovate, thrive and grow.
LILLIE, Tammy
Chief People Officer, Met Office, global leaders in weather and climate science
Experienced HR Director, results driven and passionate about realising the potential of people to drive business forward. Previous leadership roles with Bristol Water, EDF, Dialog Semiconductor & Spirax Sarco
LIVERMORE, David
Founder, Cultural Intelligence Center, promoting worldwide assessment and development of cultural intelligence (CQ)
International Fellow.  Research Professor, Global Leadership, Questrom School of Business, Boston University. Internationally acclaimed award-winning author, speaker, trainer, facilitator. Ph.D
LYMBERY, Philip
Global Chief Executive, Compassion in World Farming, the leading international farm animal welfare charity.
Award winning author, ornithologist, photographer and animal advocate. Extensive experience on animal welfare issues, wildlife and the environment. Globally recognised thought leader.
LYONS-COLLINS, Clare
Chief Executive Officer, Best Beginnings, working to give every child the best start in life
Led the development of the national improvement model for mental health, NHS Improvement.  Mental Health Consultant, Thames Valley Chamber of Commerce. MBA (Henley)
MACAULEY, Amanda
Founder and Director, Influence and Persuade, helping organisations propel their growth through powerful message design & communication
Leader in the field of change consultancy. Creator of 'WondrousWomen@Work' Programme. Previous leadership roles with Capgemini, Ecclesiastical Insurance Group, Arthur Andersen. Rugby player
MACKEN, Sarah
Vice President of UK Business Development and Sales, Airbus Defence and Space
Leader in the UK's largest space manufacturing and services business, which delivers scientific and exploration missions as well as critical defence and security space infrastructure
MAHAY, Kul
Managing Director, Ignite Your Inner Potential, Emotional Intelligence, leadership and culture change
Leader in emotional intelligence, building inclusive cultures. Keynote speaker helping others perfect public speaking. Previously Superintendent, Derbyshire Constabulary.
MANJARRES-WAHLBERG, CJ
Director, Sea Heritage Foundation Pty Ltd, a not-for-profit managing the MV Cape Don & Commonwealth Lighthouse Service Museum
International Leadership Fellow. Military, Maritime, Construction and Mining background around Australia and overseas. Previous leadership roles and project management experience in remote and complex environments
MANN, David
Partner, TFT, independent property consultancy for the performance of buildings and the well-being of people
Chartered Building Surveyor, specialising in technical due diligence of commercial property. DE&I advocate. Co-Founder and Ambassador of Freehold LGBT+ CIC.  Patron: LandAid. MBE
MANN, Laks
National Talent Development Strategy, College of Policing, professional body for everyone who works for the police service in England and Wales.
Mayor of London Equality, Diversity & Inclusion Advisor. Awards, Advisory, Strategic, and Voluntary Roles. Motivational Public Speaker. Listed in UK's top 30 BAME Leaders 2020.
MARCEL, Brian
Founder and Chair, IBCS Group, award-winning No. 1 integrator of enterprise mobility systems and Blockchain supply chain solutions in Eastern Europe
Chair since 1988; also Chair, Box Up Crime, CEO, Bar Code Systems, mentor to young entrepreneurs and local Councillor
MARSDEN-HUGGINS, Tudor
Managing Director, Scout Talent, talent acquisition software for HR departments.
International Leadership Fellow. Founder and entrepreneurial leader of various businesses and charitable foundations, primarily in Australia and North America. A passion for connecting people to grow companies, careers and communities.
MARTIN-VIGNERTE, Eman
Government Affairs Director, Bosch UK, creating solutions for a connected life.
Leader with extensive experience in delivering political strategy and developing relationships with governments. Diversity, equality & inclusion champion. Chair, South East CBI council; Advisor and Board member.
MAY, John
Chief Executive, Cats Protection, working towards a world where every cat is treated with kindness and an understanding of its needs
Leader in the field of youth opportunity, education, international co-operation. Trustee, speaking, advisory, and voluntary roles.
MAY, Rob
Managing Director, ramsac, strategic IT projects, CyberSecurity, Managed Services and jargon-free support and best practice advice
UK Ambassador for CyberSecurity and Fellow of IoD. Award-winning International Keynote and TEDx Speaker. Advisory Board of Cyber Resilience Centre. Author. Governor. Trustee. Volunteer
MAYES, Liz
Chief Executive, The Common Room, using unique heritage to inspire the next generation of innovators and engineers
Experienced Leader having worked for 15 years in UK's largest business membership organisations. Now leading a £9m National Lottery Heritage Fund regeneration project in central Newcastle.
McDONNELL, Rory
Founder and CEO, Cavalry Healthcare, vocationally driven, expertly delivered Nursing and Care
On a mission to change care for the better! Hospice Nurse and Charity Director working to improve care with a growing team of outstanding nurses & carers
MCGEE, Kevin
Chief Executive Officer, Director General, Gibraltar Health Authority, providing strategic oversight of health and social care in Gibraltar
An experienced NHS CEO and qualified accountant by background.  Over 38 years experience in the NHS and a Fellow of the University of Central Lancashire.
MCGUIRK, Steve
Chair, Warrington and Halton Hospitals NHS Foundation Trust
Senior leader specialising in change management, public safety and leadership. Thirty nine year (first) career in emergency services, concluding as Chief Fire Officer/ CEO.
MEDITZ, Adriel
Senior Vice President, PNC Private Bank Hawthorn, Private Banking/ Multi-Family Office services for Executives and High Net Worth Families
International Leadership Fellow. Board Member and Trustee for Arts and Social Impact groups. Global Advocate and Strategic Connector. Competitive Concert Pianist in a past life.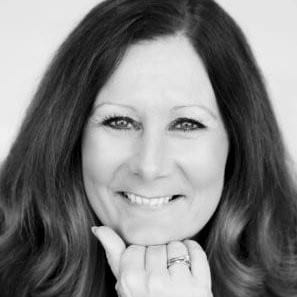 MILLARD, Marnie
Chair of the Board, UA92 (University Academy '92)
President, British Soft Drinks Association; NED, Finsbury Food Group. Previously CEO, Nichols plc. Member, Advisory Board for the Manchester Metropolitan University School of Business and Law
MILSTED, Laura
Global Advertising Director, B2B & Insight, Financial Times, one of the world's leading business news organisations
Extensive experience in global research, marketing campaigns & B2B advertiser relationships. Previous senior roles with Dentsu Aegis Network.  Active volunteer with Samaritans.
MISTRY, Minaxi
Founder & CEO, Equality Leaders, impact-focused organisation operating at the intersection of diversity, equity and inclusion.
An aspiring change-maker, using her platform to intentionally pivot organisations towards impactful change and making DE&I people's everyday experience. Ethnicity Advisory Council Member, NatWest Group.
MOBLEY, Samantha (Sam)
Partner, EU Competition and Trade, Baker McKenzie, Global Law Firm
Member of London Office Management Committee, Head of London India Group, Baker McKenzie. Vice Chair, Antitrust Committee, International Bar Association
MORIZZO, Michela
Chief Executive Officer, Techne Data Consulting Public Affairs Ltd, partner to businesses, organisations and individuals around the world
Recognised as one of the industry's leaders with more than 20 years' experience in data and strategic advisory.
MOTHA, Anita
Chief Executive Officer, Million Minutes, charity dedicated to enabling young people to transform their lives and lead change in their community
Extensive experience in the voluntary sector within Catholic youth ministry and international development. Previous roles with CAFOD & Salesians of Don Bosco UK.
MURPHY, M Kathleen
Professor & Associate Dean for Inclusivity, Global Health & Community Engagement, University of Texas Medical Branch School of Nursing
International Leadership Fellow. Nurse leader with extensive background in global and community health. Board Chair, Prevent Blindness. Fellow, International Council of Nurses Global Nursing Leadership Institute.
MUTTON, Adrian
Founder and CEO, Sannam S4, helping universities, corporates and non-profit organisations expand globally
Leader in the field of international expansion and business operations primarily in Asia. Over a decade spent living in India.
NAYAK, Uday (Dr)
Chairman and Founder, Kayan Aviation, aircraft asset management and aviation leasing
Global business leader, investor and philanthropist. Governor, University of Bolton. Chairman and Founder Kayan FBO Services. Special Envoy of St. Kitts & Nevis for Economic Development.
NEWEY, Roy
Founding Partner, Roy Newey Growth Partnership, business consultancy
A global entrepreneur who has established and led businesses in 15 countries globally. Chairman of many Boards ranging from the Commonwealth Skills Forum to Tranmere Rovers FC
NG, Arden
Founder & Chief Executive, The Greenrail Project, creating opportunities for young talent to thrive
International Leadership Fellow. Entrepreneur, focused on global HR and business expansion, with 25 years professional experience. Arthur Andersen alumni and prior senior client advisory roles with PwC & KPMG.
NIEVES, Victor
Partner, EMEIA Capital Markets, EY, global leaders in assurance, tax, transaction and advisory services
Co-Chair emeritus, Unity LGBTA Network. Member of Advisory Board, OUTstanding. Previous international leadership career roles within EY. Certified Public Accountant, State of New York
NOBBS, Amanda
Local Government Boundary Commissioner for England, and Chair of the Marine Conservation Society
Previously Member, Mayor of London's Water Advisory Group; Non Exec Member, Flood and Coastal Programme Board. Former CEO, Council for National Parks. Awarded OBE 2017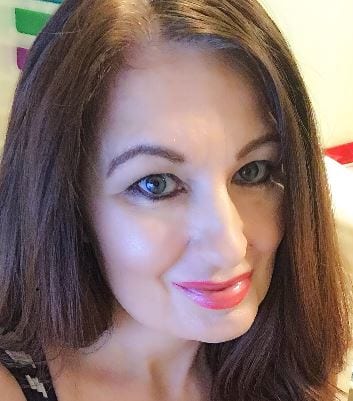 NURSE, Sam
Founder, Chair and CEO, Money Advice Hub, a not for profit community interest company
NED Advisory Board member, The Vulnerability Registration Service and Bristow & Sutor Bailiffs.  Assorted other Board Leadership roles, including Chair, Institute of Money Advisors
O'CONNELL, Noelle
CEO, European Movement Ireland, connecting Ireland and Europe
Director, Alliance Française Ireland, previous Skillnets. Chévalier De l'Ordre National du Mérite. Volunteer, Women for Election, Women on Air. Previous leadership roles across public service
O'DWYER, Kath
Chief Executive, St Helens Council, a metropolitan council within the Liverpool City Region and the North West of England
Background in local government, with civil service and private sector experience; passionate about leadership, organisational culture, and developing others via coaching and mentoring.
O'KEEFFE, Mok
Founder at The Innovation Beehive, releasing the creative potential of people at work
Vice Chair and HR Director, Islington Arts Factory. Innovation Advisor, Royal Armoured Corps, Trustee/ Advisor positions.  Previously international leadership roles including, ?What If! Innovation, Yum Brands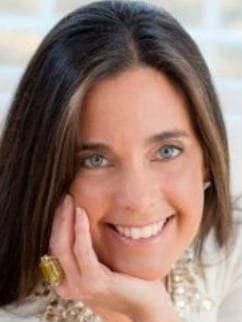 O'LEARY, Christa
Founder and CEO of Home in Harmony, Inc. international design & lifestyle firm based in Boston, Massachusetts 
International Leadership Fellow. Author of international best seller "Home in Harmony", on creating a nurturing home environment.  Interior designer, lifestyle curator and Hay House Radio Show host
O'LUANAIGH, Patrick
CEO, nDreams, the largest global virtual reality game developer and publisher.
Award-winning video game director, and part-time author and musician.
OLIVEIRA, Orlando
Associate Director, UX leader, EY, global leaders in assurance, tax, transaction and advisory services
Leader in the field of design and branding with experience in a variety of industries. Previous senior roles with, Deutsche Bank, HSBC and SDL plc.
OMKAR, Krishna
Founder, Return on Equity, Counselling boards, C-Suite leaders, multi-national corporations on M&A, strategy, governance, and risk.
Globally recognised thought leader on stakeholder capitalism and DEI. Non-Executive Director in the US, UK, and EU. Attitude 101 Trailblazers Changing the World.
ORTON, Phil
Chief People Officer, Making Space Charity, putting wellbeing at the heart of health and social care
Health & Social care professional with over 30 years' experience. Responsible for the strategic and operational leadership of all aspects of people management. Fellow, CIPD.
OSBORNE, Susan
Director of Communications, The Goodwork Organisation, an ethical creative agency
Also NHS and National Care Association Liaison Director. Previously University Hospital South Manchester; Department for Education; Cancer Research UK and BBC Producer
OSMAN, Mohamed
Chief Executive Officer, Spring Impact, helping organisations deliver their impact on a much larger scale.
Expertise in designing and scaling impact across global health, social justice, and humanitarian assistance. Board Member, London School of Hygiene and Tropical Medicine.
OUDRHIRI, Radouane
Managing Partner, Inherent Capital Partners, investment platform in lifescience and techbio innovation
Entrepreneur, investor, and technology strategist. Convenor of the ISO workgroups: Big Data Analytics & Six Sigma; and AI Liaison Officer. Award-winning author, lecturer, speaker.
PALMER, Jonny
RAF Pilot, Charitable Trustee, Company Director and Representative to the Church of England's General Synod.
A seasoned military officer dedicated to serving military facing charities and Company Director driven to provide high-quality homes for low-income families. MBE
PANAY, Mark
Co-Founder, OpenFormat, WEB3 tooling with positive intent. Build faster, quicker, safer. Ethical by Design 
Also Non-Executive Director, IdeaSquares, (crowdfunding); Ordoo, digital ordering platform; Trustee, Tobacco Factory Theatres and Co-Founder, Contactzilla, a seamless contact management system
PANDAY, Sergio
CEO, Roots Inspire, providing talent management solutions to create pathways for ethnic leadership talent
Former banking leader turned social entrepreneur. Bringing international corporate experience to complex social issues. Creative thinker focused on practical execution.
PARKIN, Scott
Group Chief Executive Officer, Institute of Employability Professionals, developing professionals and setting standards for the employability sector.
Global leader in the field of Employability. Advisor to governments, speaker, author, multi award-winning advocate and champion for employability practitioners and professional practice development.
PARMAR, Jay
Chief Executive, Joint Industry Board, helping to set high employment standards and competence in the electrotechnical industry.
Inclusive leader with 30 years' experience across the gas, water, automotive, financial industries. Chair of the CSCS Alliance, NED at HSE, TESP & Mentor.
PARRETT, Sam (Dr)
Group Principal & CEO, London & South East Education Group, encompassing eight college campuses, a multi-academy trust and a charitable foundation
Experienced CEO and Executive Principal with a background in leading successful College and School mergers.  Chair, Trustee and Board Member. TES FE Leader of the Year 2020. CBE
PAYNE, Teresa
Managing Partner, Parfitt Cresswell Solicitors
Trustee/Director, Home Renaissance Foundation (Think Tank promoting recognition of the importance of home environments). Director, Compliance Manager. Director, Connections B2B (Business Growth)
PENNYCUICK, Adam
Oncologist and cancer researcher, University College London. Co-Founder of Oslr, improving medical education.
Leads computational lung cancer detection and prevention research at UCL alongside NHS clinical practice. Co-founded Oslr, pioneering tech-driven solutions for hands-on medical training.
PERRY, Duncan
COO, Sponsors for Educational Opportunity (SEO) London, preparing talented students from underserved and underrepresented backgrounds for career success.
Senior business leader and qualified lawyer with proven track record in transforming businesses. Founding team member, Kroo Bank; Lecturer, Exeter Business School.
PHILLIPS, Naomi
Deputy Chief Executive & Director of Policy and Research, Learning and Work Institute
Leader in the fields of policy, research and advocacy, with extensive experience in charity and public sectors. Previous senior roles include British Red Cross and Mind.
PIEROTTI, Mark J (Dr)
Director at Abu Dhabi Aviation & Managing Director at ADA Millennium, commercial aviation companies
International Fellow.  International leader in the field of technical, operational and commercial airline management and aircraft operations. Professor and published author with multiple honours and awards.
PILEGAARD, Lisbeth
Executive Director, Danish Institute for Parties and Democracy (DIPD) & Chair of Executive Committee, European Endowment for Democracy (EED)
Over 25 years of leadership experience globally and in Denmark with civil society organisations and the UN. Board member, Anna Lindh Foundation & Nordic Women Mediators Network.
PINNEY, Lisa
Chief Executive, The Coal Authority, making a better future for people and the environment in mining areas.
Experienced operational and people leader. Expertise in media, crisis management and communications. Chair, The Wildlife Trust for Birmingham and the Black Country. Diversity Champion. MBE
PITFIELD, Michael
Director, Society of Leadership Fellows & Leader in the field of international executive development.
Ambassador, Age Irrelevance. Board Member UNICON Executive Education (USA), Honorary Member, EFMD Management Development (Brussels). Previously Director of International Business, Henley Business School.
PITFIELD, Spencer (Dr)
Senior Techne UK Advisor, Non-Executive Director
Leader in the fields of charity, voluntary service, politics, and music. Previously Chief Executive, Paces (cerebral palsy charity). OBE
PLUMMER-BRAECKMAN, Judith
Senior Research Associate Future Dams, Cambridge Institute for Sustainability Leadership
The Future Dams project explores how global capital flows influence the emergence of more sustainable dam infrastructure. Joint Chair of Governors, Hockerill Anglo-European College
POPE, William (Professor)
A leader in environmental technologies, bioscience and health, winning numerous business, environmental excellence, bioscience, health and innovative biotechnology awards
Chairman & Pro-Chancellor of University of Suffolk; Chairman of Society for the Environment, Yorkshire & Humber Academic Health Science Network (and National Chair of Chairs) & Environmental Policy Forum
POULLOURA, Chris
Global Head of Liquidity Technology, HSBC, opening up a world of opportunity for our customers, investors, ourselves and the planet.
Leader in Financial Technology with Head of Technology & regulatory delivery experience. Mentor and active LGBTQ+ ally. Fellow of the Sustainable Finance Council at the Blockchain Climate Institute.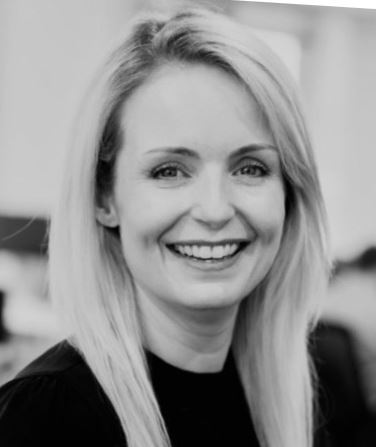 PUNTER, Marie
Director of Ethics and Compliance, G4S, leading global, integrated security company
Ethics and Compliance professional, and Chartered Management Accountant. Extensive experience managing E&C risks and developing Whistleblowing programmes within large global organisations.
RAYNER, Sarah
Deputy Director, Commercial, Cabinet Office, ensuring value for money in major government initiatives
Fellow of CIPS, member of the Audit  Committee of the Non-Ministerial Departments of Jersey, with a track record of delivering to the highest commercial standards.
READ, Jamie
Partnership & Inclusion Manager at Berkshire Music Trust, and Chair of the Charlie Kristensen Foundation
Non-Exec Director, Vocal Health Education, & Patron/Trustee. Arts entrepreneur, educator and charity founder. Fellow of the RSA and Board Member.
RICHARDS, Sarah
Chief People Officer, UPP, bringing next-level broadband to towns across the East of England
Formerly Global Head of People Capability, Jaguar Land Rover. Trustee and Director of Ashorne Hill Management College
ROBERTSON, Joann
Head of Logistics Support, UK Ministry of Defence, protecting the security, independence and interests of the United Kingdom at home and abroad
A strategic and analytical thinking professional with experience in the private and public sector, UK & Overseas.  Extensive background in research, change management and operational performance.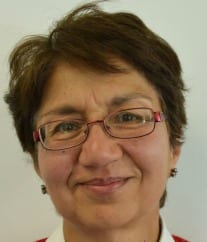 ROBINSON, Nina
Non-Executive Director, Slough Children First and Governor, Oxford University Hospitals Trust NHS FT 
Finance Director specialising in supporting Boards of medium sized growth charities and businesses; NED and Chair of Audit & Risk; Governor, Oxford University Hospitals NHS FT
ROBINSON, Paul
Managing Director, Boardworks Education, expertise within the global K-12 Education Technology sector.  Focus on improving outcomes for students
Extensive leadership experience with a passion for scaling fast growing companies within new global regions.  Keen athlete and former semi-professional footballer.
ROMERO, Joseph Cerilles
Client Development, Parfitt Cresswell Ltd., & Co-Founder, Milestones and Breakthroughs Consultancy.
Partnering with executive teams toward achieving business transformation goals and leadership development aspirations.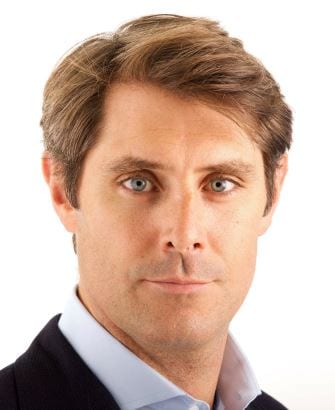 ROOME, Ben
Chief Executive, Digital Mobile Spectrum Ltd, a UK joint venture of EE, Telefónica, Three and Vodafone
Appointed 2013. A Board Director and CEO passionate about information networks and services and their impact on society. Previously with Nokia
ROYSTON, Lawrence
CEO, Investor, Tech Entrepreneur, NED, Founder & Director of teamSOS, the on-call incident response app for schools and trusts
Innovator in the field of Edtech for 20 years, solving real world problems from idea to successful execution and exit. Specialist areas of interest include Safeguarding and GDPR
RUNDLE, John
Group Head of Tax, IMI plc, a FTSE 100 listed multi-national engineering group
Experienced leader in corporate tax matters for multi-national groups in engineering, manufacturing and transportation sectors. Aspires to a servant-leadership style to empower others.
SAHOTA, Narinder
Chief Technology Officer, Advanced, the third largest British software and services company in the UK
An accomplished Chief Technology Officer, driving digital, culture and customer transformation with a belief in compassionate leadership. Previously a CTO at global systems integrator Capgemini
SAMUELS, Lena
Chair, Hampshire and IOW Integrated Care Board, a partnership between the NHS, local authorities and other providers.
Deputy Lieutenant, Hampshire Lieutenancy. Director, Wessex Media Group (communication and training). Advisory and voluntary roles with other organisations.
SCHARRING, Konstanze
Executive Director, Government and External Affairs, Society of Motor Manufacturers and Traders, the voice of the UK automotive industry.
Leader with over 20 years' experience in automotive, public policy and stakeholder collaboration on sustainability, decarbonisation and competitiveness, LowCVP (Zemo), Advisory Board member.
SCHICKER, Carsten
Managing Director, World Health Summit, the leading strategic forum for global health, bringing together stakeholders from around the world.
Leader in the fields of strategy, transformation, and finance in multi-national companies. Previous senior roles with Bauer Media Group, Bertelsmann, McKinsey & Co. LGBT parent and diversity champion.
SCHULTZ, Alex
Vice-President, Analytics and Chief Marketing Officer, META, building technologies that help people connect and grow business.
International Leadership Fellow. Career roles in META. NED Lindblad Expeditions. Owner/author, Paper Airplanes. Previously Marketing Manager, eBay. LGBT+ Champion.
SEVERN, Jarl
Managing Director, Owen Mumford, international medical devices group
Appointed 2008. A hands-on international director with experience in sales, operations and general management across the medical, industrial, automotive and retail sectors
SHERWOOD, Chris
Chief Executive Officer, RSPCA, the oldest animal welfare organisation in the world
Appointed 2018. Also Trustee, Spice Innovations Ltd. Previously CEO, Relate, the UK's leading relationship support charity. Director, Scope; Senior Manager, Nesta
SIMONS, Karl
Co-Founder and Chief Futurist, FYLD, digital AI solution that empowers fieldworkers and managers to make decisions in real-time
NED, Water & Sanitation for the Urban Poor (Asia and Africa). Previously Chief Health Safety & Wellbeing Officer, Thames Water. Lecturer at University of Cambridge. OBE
SINGH HOTHI, Indy
President, ICAS, the professional body of Chartered Accountants
Strategist, Humanitarian & Explorer. Entrepreneur across technology, arts and construction. Passionate about the power of education for long term change. Cultural Advisor to Mayor of London.
SISSON, Adam
Vice-President & Head of Oral Health R&D, Haleon, a health company bringing together deep human understanding and trusted science.
Leader in research and development in the fields of healthcare and FMCG. Previous roles with GSK & RB. Passionate about consumer led innovation & talent development.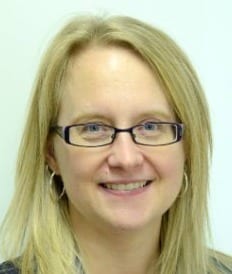 SIVERS, Chris
Executive Director of Services for People, South Gloucestershire Council
Previously Director of People, Swansea City and County Council;  Assistant Chief Executive and Assistant Director, Darlington Borough Council; Director of Communities, Swindon Borough Council
SKELTON, Nick
Thought leader in the social use of technology within organisations, shaping digital tools to improve working cultures
Former Digital Workspace Director at University of Bristol, founded independent digital consultancy in 2019. Passionate advocate for education & diversity. Award-winning champion of the LGBT+ community
SLAPE, Moira
Chief People Officer, Travers Smith, one of the UK's leading full service law firms
Leader in the field of HR in the legal services sector. Previous leadership roles with Eversheds, White & Case, Linklaters. FCIPD
SLOAN, Ken
Vice-Chancellor and CEO, Harper Adams University, leading in food production and technology, animal health and well-being.
Board member, Universities and Colleges Employers Association, GuildHE. Adjunct Professor of Practice, Monash University. Volunteer roles. Awards. Diversity champion. Global focus.
SMITH, Martin
Chairman, TopSource Worldwide, delivering global employer solutions to ambitious companies around the world
PE Portfolio Chairman. A strong track record of M&A, value creation, accelerated growth and exit. Chairman, Independent Governance Group and AuditComply. Patron of Team Endeavour.
SMITH, Nick
Chief Executive and Director, TTE Training, delivering advanced engineering apprenticeship, and health and safety training across the North West.
Part-time doctoral student, Chartered FCIPD, Chartered Manager and FCMI. Previously Chief Executive of Liverpool Students' Union and Royal Navy Training and Media Operations Officer.
SMITH, Simon
Managing Director, Solus, Aviva's wholly owned vehicle damage centre of excellence.
Leader innovating industry change, building a better future through award-winning people programme, committed to diversity and a key contributor in Aviva's Net-Zero ambitions.
SOBO, David
Chief Operating Officer, Ultra Education CIC, teaching Entrepreneurship to inspire positive and lasting change in the lives of young people
Experienced Operational Leader across not-for-profit and corporate sectors (including SAS, Microsoft, SPSS(IBM) and The Adventure Learning Charity)
SPARKS, Alison
Legal Director & Company Secretary, Euronet Payment Services at Euronet Worldwide
Leader of European in-house legal team and board director with particular expertise in complex commercial arrangements, payments and regulatory matters on a cross-border and multi-jurisdictional basis
SPENCE, Dionne
Director of Regulatory Operations, General Optical Council, the regulator for the optical professions in the UK
Senior Leader with experience across the public sector, financial services industry and healthcare regulation. Extensive background in leading multi-disciplinary teams to deliver against challenging corporate objectives.
STANCOMBE, Damian
Partner, Barnett Waddingham, leading independent UK professional services consultancy
Head of DrumRoll (creative communications) and the Future Factory (business innovation ) – Both agencies part of Barnett Waddingham. Previous leadership roles in marketing and benefit consultancy
STEEL, Paul
Sales Director, 4CStrategies, leading provider of organisational readiness and military training management solutions
Extensive background in the field of simulation, training and logistics. Experienced in complex and diverse programme portfolios. Previous senior roles with Leonardo, Lockheed Martin & CAE.
STONESTREET, Kate
Global Chief Operating Officer, Baker McKenzie, Global Law Firm.
Leader with over 25 years' experience in global law firm management. Direct experience of working in multiple geographic regions and responsibility across functions.
SWEENEY, Charlotte
Thought leader and specialist in diversity and creating inclusive cultures
Founded independent consultancy in 2012.  Also NED on multiple Boards including Mid Yorkshire NHS Trust and City HR Association.  Author & public speaker; OBE in 2017
TAYEBI, Minoo
Director of Compliance, Hitachi, contributing to society through development of superior, original technology and products.
Expert in the field of ethics and compliance. Experienced in managing compliance risks and building strong partnerships with stakeholders to build and enhance the E&C culture.
TAYLOR, Anne
CEO Thorngate Churcher Trust, residential care and supported housing in South Hampshire
Director, Almshouse Consortium Ltd, Chairman, Trust 2000, Member of ACCA Charities Technical Advisory Group, Winner of Finance Team of the Year 2015 (National Finance Awards)
TAYLOR, Lalita
Exec Producer, BBC Academy Fusion Project, BBC, promoting knowledge sharing for staff across the BBC.
Leader with over 20 years' experience in BBC Newsrooms. Digital communications advisor to global non-profit organisations. BBC Centenary Ambassador, Motivational Speaker & Fathers Development Foundation Founding Trustee.
THERIN, Francois
Intrapreneur in Higher Education, Africa Business School, shaping the business and societal landscape in Africa and beyond
Senior Advisor, Africa Business School. Extensive leadership career in the higher education sector. Previous senior roles in Malaysia, the UAE and France.
THUSWALDNER, Gregor
Provost and Executive Vice-President, Whitworth University, Spokane, Washington
International Leadership Fellow. President, Austrian Studies Association. Fellowship, Editorial, Membership, and Directorial roles in international organisations. Author, Editorial Board member and Peer Reviewer
TOWNEND, Jeanne (JC)
CEO, UK & Ireland - Lee Hecht Harrison (LHH), a leading career transition and talent development company
Leader in international management consulting. Board Member of FedCap (NYC multinational charity helping those with barriers to employment). Member of the CBI's Economic Growth Board
TREACY-WONG, Vicky
Leader, Nursing Care Specialist Working Group, Médecins Sans Frontières, providing essential healthcare services for crisis affected populations
Humanitarian, healthcare professional, researcher and thought leader. Paving the way to transform and improve nursing care in humanitarian contexts.
TUOMINEN, Jouko
Leadership Development, Faros & Com, specialists in management and competence development
Board Member, Giosg, and Somic Oy.  Previous international leadership roles with Canon
UNGER, Mike
Managing Director, Mikkom Ltd, award-winning international supplier to health service providers
Leader in the fields of healthcare and telecommunications. International business development consultant. Previous leadership roles with Datapoint (Europe), Vicorp (UK and Nordic) and TPS (USA/EMEA)
VICKERMAN, John
Chief People Officer, Magnox Ltd
Also NED Darlington Football Club. Previously HR Director, Fujitsu; Chief HR Officer with OSN & Ooredoo in the Middle East. HR Director BBC, Vice-President HR at BP
VINEY, Nick
Chief Executive Officer, Sycurio, helping organisations transform and simplify how they manage payments security
Senior Executive with over 25 years experience in the global Cyber Security industry and the Technology, Media & Communications sector. Board Director, NED, public speaker and passionate fundraiser
VIRDI, Devi
Group Head of Diversity and Inclusion, Centrica, leading energy services and solutions provider
A passionate senior leader with experience across operational, strategic, commercial, D&I and people management across global markets. Non-Executive Director, Mentor and gender balance advocate.
WADHWA, Ritika
CEO & Founder, Prabhaav Global, using the power of Cultural Intelligence for impactful leadership
Extensive experience working at Board level, across three continents, within the public and private sector. Strategic Advisory Board Member, British Transport Police. Trustee, 5% Club.
WALKER-SMITH, Sarah
Chief Executive, Shakespeare Martineau & Group CEO, Ampa, top 50 law firm & legal/professional services
Governor, Nottingham Trent University. Formerly Chief Operating Officer Browne Jacobson. Career roles with Boots, PwC, Deloitte
WALTHER, Stefanie (Dr)
VP Commercial Specialty Care, Johnson & Johnson, create a world without disease and make innovative medicine accessible to patients.
Member of Pharma Management Board Germany, Women's Leadership, DE&I sponsor, Business Angel, Boston Consulting Group, Company Founder, Breast Cancer Survivor, Plastic Surgeon, HBS, marathon.
WARD, Ben
CEO, University of Manchester Students' Union, student-led organisation, established in 1861
Experienced voluntary sector leader with a commitment to empowering youth leadership. Deep understanding of challenges within the HE sector and proven track record of diversifying income streams.
WARD, Claire
Chair of Sherwood Forest NHS FT and NED, Institute for Collaborative Working
A portfolio of consultancy includes pharmacy advocacy with the Pharmacists Defence Association. Governor of University of Hertfordshire. Former MP for Watford 1997-2010 and Justice Minister.
WARREN, Joëlle
Founder & Executive Chair, Warren Partners, one of the UK's largest independent Board Advisory and Executive Search firms
Chair, York  Crown Nominations Commission (PM-appointed, April 2019), Vice- Lord Lieutenant for Cheshire. Chair, Cheshire Community Foundation. Member, CBI Enterprise Forum. Ski Instructor, walker, cyclist
WATSON-O'NEILL, James
Chief Executive, the Deaf health charity SignHealth, social care, mental health, domestic abuse services in British Sign Language
RSA Fellow. Trustee of British Society of Mental Health and Deafness; UK Council on Deafness; Voluntary Organisations Disability Group. Previous leadership roles with Scope, NSPCC
WAWROSZ, Val
Managing Director & Founder, Tempus Novo, supporting ex-offenders into sustainable employment
Extensive understanding of the prison service and Offender Management teams. Recognised as an influential leader on prison reform. Member of employee advisory board, Sheffield Hallam University.
WELCH, Kate
Chief Executive, Social Enterprise Acumen CIC, Holder of the Queen's Award for Enterprise Promotion
Founder 2010.  Director, Communities Together Durham & North-East Social Investment Company; Trustee, Association of Chief Executives of Voluntary Organisations.  Deputy Lieutenant, County Durham. Awarded OBE 2008
WELCH, Tim
Chief Executive, Cheshire & Wirral Partnership NHSFT, helping people and our population be the best they can be
NHS Director with over 29 years' experience within a variety of health and care settings. Fellow of The Chartered Institute of Public Finance and Accountancy.
WEST, Beth
Chief Executive Officer, East West Railway Company, changing the face of rail in the UK
Leader in the fields of infrastructure and built environment.  Extensive experience developing and delivering corporate strategies, change programmes, and influencing wider stakeholders across private and public sectors.
WHITING, Nicola
Chief Strategy Officer, Titania Ltd, IT security, software development, network and business security, compliance
Award-winning leader in the field of cyber security. Best-selling author and writer. Autistic advocate for Neurodiversity, and the bottom-line business benefits of inclusion.
WILKINSON, Fred
Founder & CEO, BPI OnDemand, award-winning consultancy specialising in all things Customer Experience (CRM)
Business, Tech and Start Up leader with extensive experience working with large corporates to global and local projects. Previous senior roles with Dell & Vodafone.
WILLIS, Andy
Chair of Alliance Homes in North Somerset (housing developer), Dorset HealthCare (mental and physical health services) and Devon Partnership NHS Trust (specialist mental health provider).
Various Non-Exec Board roles in housing, education and health. A specialist in corporate governance and leadership development working with The King's Fund and NHS Leadership Academy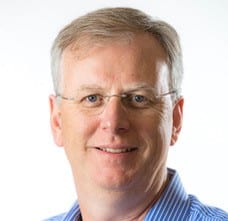 WILSON, David
CEO and Founder, Fosway Group, leading HR industry analysis/research focusing on next generation HR, talent and learning
Strategic advisor and speaker on HR strategy, technology, and trends. LPI Fellow and winner of the 2020 Colin Corder Award for Outstanding Contribution to Learning
WONG, Wincie
Head of Digital X Workforce Technical Capability, NatWest Group, a relationship bank for the digital world.
Previous roles in banking, innovation and tech. Board Trustee, Leadership Through Sport & Business. Founding member, Tech She Can Charity. Entrepreneur, Speaker, Awards, Diversity champion.
WOOD, Dan
Chief People Officer, University of the West of England (UWE Bristol)
Trustee/ NED, National Fire Chiefs Council (NFCC). Previously Chief Officer and Deputy Director for People and Head of Strategy and Transformation, Avon and Somerset Constabulary.
WOOLF, Kalpna
Chief Executive Officer, 91 Ways and BeOnBoard, bringing diverse cultural communities together and driving opportunities for boardroom diversity
Leader with extensive board experience. Award-winning campaigner for inclusion and diversity, food author, trustee, media consultant, visiting professor and former BBC TV production boss.
WRIGHT, Jennie
Founder, Rascal Ventures Ltd, digital experience and software creators
Digital technology and marketing leader. Vice-Chair of Governors at the Oaks Federation. Previously Director of Digital Technology, KFC and Former Director, CDG Group.